Help us keep you S A F E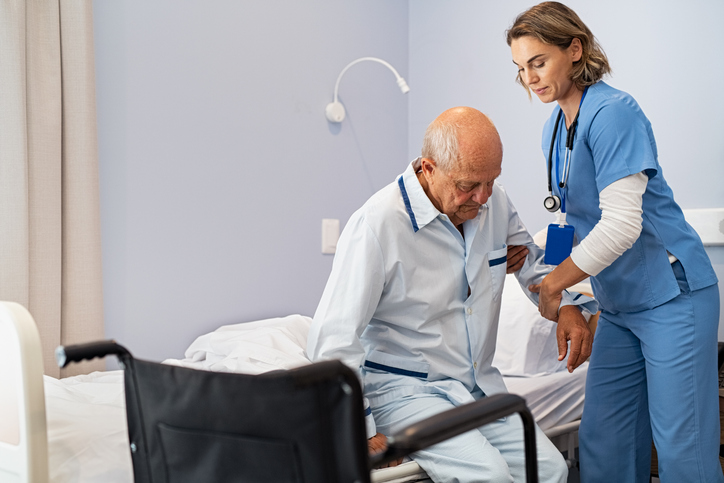 The following guidelines are extremely important for your safety and comfort during your hospitalization. Please review them carefully.
S

peak up
Please never hesitate to speak up to your nurse or other staff members if you feel that something isn't right.
Discuss any concern you have with your care team.
Ask about your diagnosis, medical tests, and treatment plan. If you're not sure you understand what is happening, please tell your nurse. 
Ask if you need information explained. We realize that "medical talk" can be confusing and don't mind explaining things until you're comfortable that you understand.
Never suffer in silence. Immediately call your nurse if you are experiencing pain, nausea, dizziness, sleeplessness, or any other issues.
Keep an eye on bandages or dressings. If a dressing on a wound or IV becomes loose or wet, let your nurse know. Also, if you have a catheter or drainage tube, tell your nurse if it becomes loose or dislodged.
Always tell your nurse if there's something we can do to make you more comfortable, such as provide extra pillows, adjust your bed, bring a heated blanket, etc.
A

sk for assistance
To prevent falls, don't get out of bed without assistance. Please use your bedside call-button and wait for a staff member to help you.
If you have an accident or spill, don't try to clean it up yourself. Please use your bedside call button to notify your nurse, or you may call housekeeping directly by dialing extension 5660 on your bedside phone.
If possible, ask a trusted family member or friend to be involved in your hospital care. They can help communicate with your caregivers, ask questions, and remember instructions.
Please inform your nurse if you need an interpreter, hearing aids, or other assistance to help you communicate with hospital staff.
Tell your nurse if you need mental, emotional, or spiritual support. We can arrange for the appropriate professionals to assist you.
Tell your nurse or case manager about any assistance you may need for medical equipment, transportation, housing, meals, or medical care after you leave the hospital.
F

ollow instructions
Take all medications exactly as prescribed.
Strictly follow your doctor's orders and instructions. They are important to your healing and for avoiding further health problems during and after your treatment.
Make certain you get all instructions in writing. Ask your nurse or doctor to explain any instructions that are confusing or unclear. Repeat back what you heard so you can double-check that you understand.
Please comply with all hospital policies regarding your care, conduct, visitors, and smoking. These policies are in place to ensure the safety and security of our patients and staff. If you have questions regarding a KRMC policy, please talk with your nurse or ask to speak with the nursing supervisor.
E

nsure your own welfare 
Ask for proper hospital identification and credentials from anyone who attempts to treat you.
Make certain that staff members verify your name and birthdate prior to administering medications or any medical test or procedure. 
NEVER take medication or other substances from someone other than an authorized caregiver.
If you do not recognize a medicine, double-check that it is for you.  Ask about every medicine before taking it.
Notice if your caregivers have washed their hands before touching you and if not, ask them to do so (hand washing is the most important way to prevent infection).
Report anything that appears unsafe or unusual to your nurse or other caregivers; or ask to speak to the nursing supervisor.