Care and Comfort for Your Healing and Wellbeing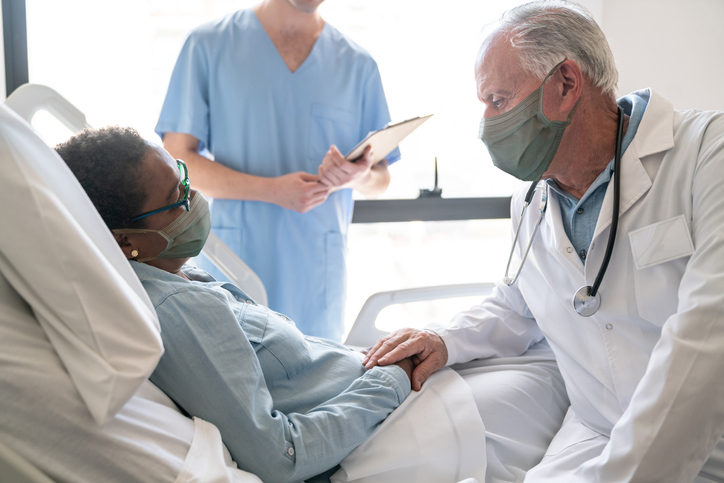 At Kingman Regional Medical Center (KRMC), our goal is to provide a safe, healing environment that can best help you return to good health.
 
During your hospital stay, you will be served by a team of skilled doctors, nurses and other medical professionals who will focus on your health needs. Additionally, your care team includes many other hospital workers dedicated to your comfort and safety.
 
We pledge our best efforts in providing you the care you deserve. Please let your care team know if you have any suggestions or comments that will improve our services.
Help us Help You with Your Care
While in our care, we will often ask you about your comfort level and needs. We encourage you to always let us know whenever you need something and how we can better help or serve you.
Please speak with your nurse or nursing leader if you have any questions or concerns about your care. It is especially important to:
Tell your nurse if something doesn't seem right.
Tell your nurse whenever you are in pain.
Know what time you normally get medicine and tell your nurse if you don't get it
Request drawings or illustrations to help you learn about your condition.
Read and understand all medical forms before signing.
Ask if you need information explained.
For additional tips on how to take part in your care, please see our Protecting Your Safety page.
Choose a support person
A trusted friend or family member can be a big help during your hospital stay. At KRMC, you can also choose a support person to be present throughout your stay, unless that person's presence impacts your health or the rights or safety of other patients.
A support person can:
Ask questions you might not think of and write down information
Double-check your medicines and treatment
Watch for signs your condition is getting worse and ask for help.
Additional information on how a support person can assist you is available here.
Please inform your nurse of who you've picked to be your support person.
Further information for your care and comfort