Your Discharge from the Hospital
At Kingman Regional Medical Center, your healthcare team begins planning for a safe, appropriate, and effective discharge from the moment you are admitted to the hospital. This planning involves determining your readiness for discharge and specific medical care needs outside the hospital.
What to expect at discharge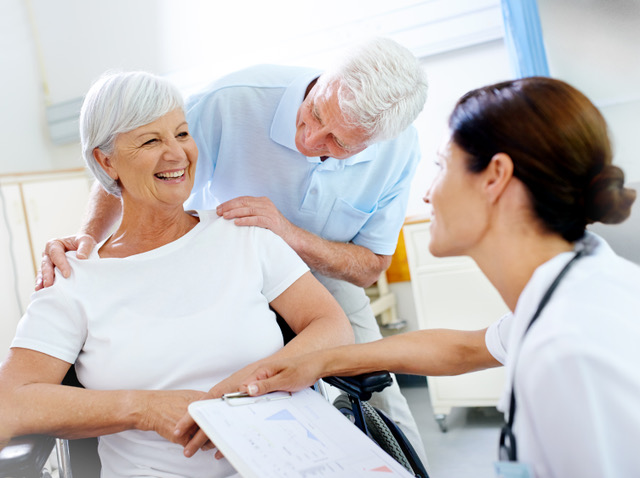 Prior to being discharged from the hospital, a hospital case manager will work with you and your family to arrange for what you will need when you leave the hospital, which can include:
Home medical equipment
Referrals to community resources
Transportation
At the time of your discharge your nurse will inform you and your support person of your discharge instructions.
For example, your instructions may include:
A list of your medications and instructions for taking them
What to do when you get home, what to watch for, and who to contact if you have problems.
Diet recommendations and restrictions
Follow-up appointments with your doctor
Additionally, your nurse will instruct you and your caregivers on how to use needed medical equipment, how to care for an incision, etc.
Let us know your concerns
Your discharge plan is based on your care team's professional judgment on what is most appropriate for your recovery and healing after you leave the hospital. It is very important to strictly follow your discharge instructions. Please inform your nurse or doctor if you:
Feel you are being discharged too early
Feel unable to care for yourself and/or your loved one at home
Do not understand your discharge instructions
Cannot comply with your discharge instructions
Need further instruction or training on care procedures
Are unable to go to follow-up appointments with your healthcare provider(s).
Also see: