KRMC is Tobacco Free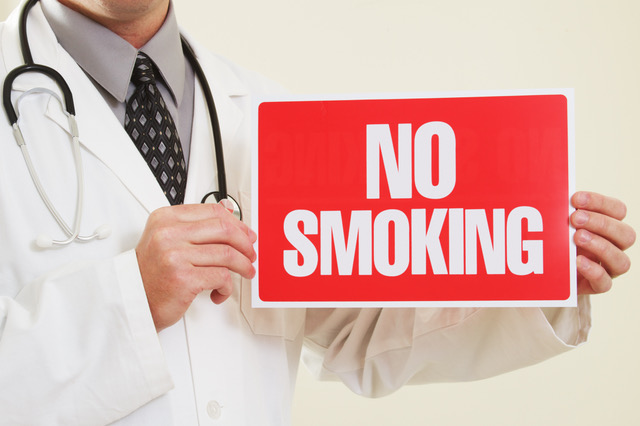 Kingman Regional Medical Center (KRMC) is committed to promoting good health, which includes preventing disease. Illnesses related to tobacco use or environmental tobacco smoke are largely preventable. Therefore, the use of tobacco is prohibited at all KRMC facilities (with the exception of the Joan and Diana Hospice Home).
Specifically, we prohibit the use of all tobacco products, including electronic cigarettes within KRMC buildings and outside on clinic or hospital grounds, including parking lots and ramps.
We are sensitive to the fact that patients who use tobacco may have difficulty complying with this policy while in the hospital. Please ask your nurse for information about using nicotine replacement products (gum or patches) during your stay.
Thank you in advance for not smoking at KRMC. We depend on doctors, employees, patients, and visitors alike to maintain an optimal healthy environment at our facilities.