Why Choose Kingman Regional Medical Center?
When pursuing a career in health care, deciding on a hospital to work at is a major decision. You will want to join a team that is dedicated to helping people, will provide you with growth opportunities so you can refine your skills, and, of course, meets your personal expectations. Kingman regional Medical Center is a hospital where teammates look out for each other and believe in the value of working together to provide the best medical care possible.
Begin your future here!
We invite you to consider your future at Kingman Regional Medical Center (KRMC) in Kingman, AZ. At our acute care facility, you can successfully reach your professional goals, increase your clinical skills, while also enjoying an exceptional quality-of-life in our nice climate, culture, and community.
KRMC provides a comprehensive range of advanced medical services in a very friendly environment, where our staff connects in common devotion to our patients and to each other.
---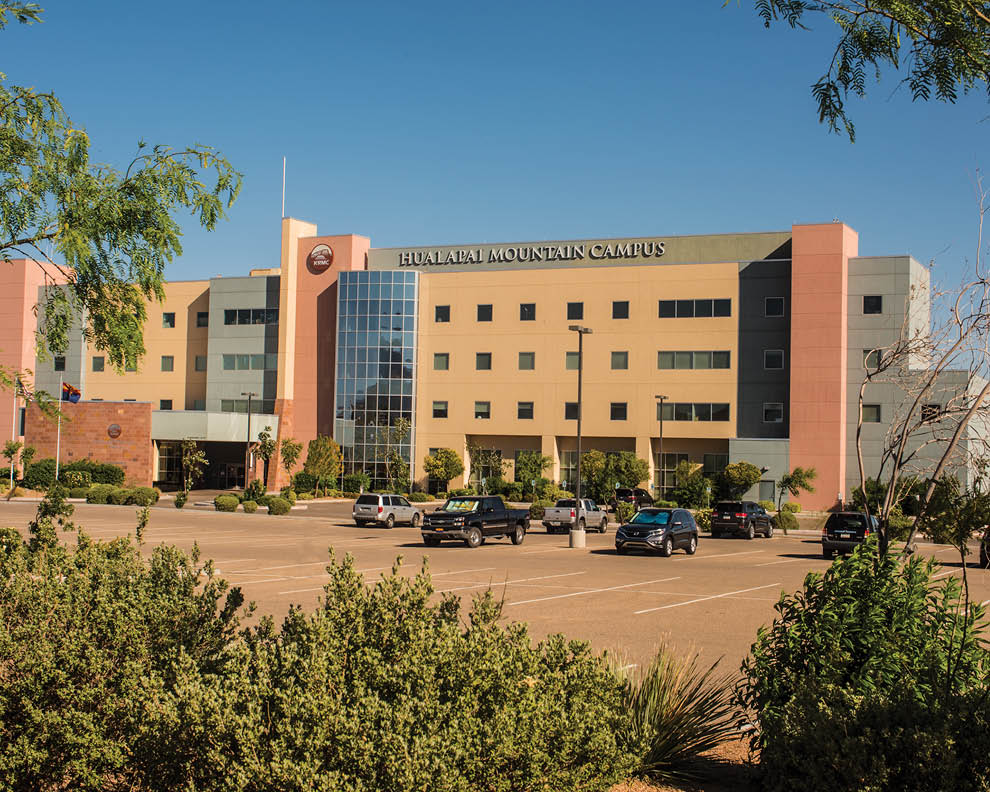 A great place to work
With the mission to "serve our community with compassion and commitment," Kingman Regional Medical Center is the largest healthcare provider and the only remaining not-for-profit hospital in Mohave County, Arizona.
As a 235-bed multi-campus healthcare system, our medical center includes more than 1,900 employees, 270 physicians/allied health professionals, and 150 volunteers.
Kingman Regional Medical Center serves an area population of about 70,000, with a draw area of 200,000.
---
KRMC & Mayo Clinic
In 2011, KRMC became one of the first hospitals in the nation to join the Mayo Clinic Care Network. With this membership, our medical providers have direct access to Mayo Clinic medical expertise.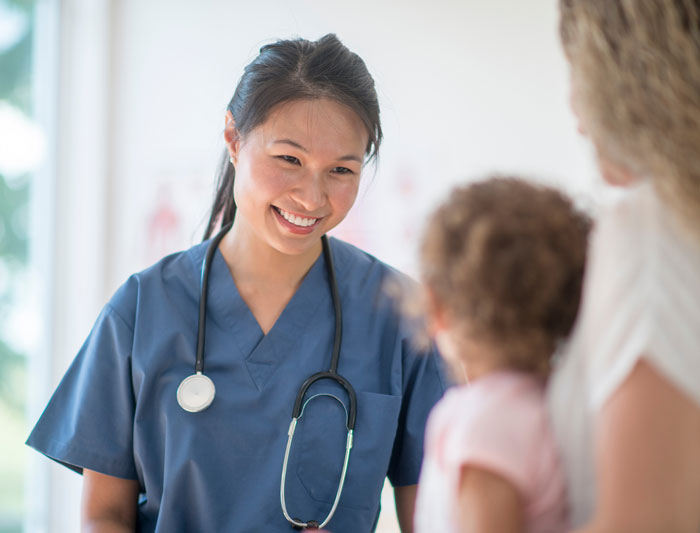 Our ties with the Mayo Clinic are also reinforced through other collaborative programs. For example, through a special "knowledge sharing" program, oncologists at the KRMC Cancer Center are working with the Mayo Clinic to implement the latest evidence-based clinical practices for cancer care at a local level.
Additionally, a number of our physicians received their medical training at the Mayo Clinic College of Medicine in Rochester, MN. These doctors are skilled in some of medical science's most advanced procedures and technologies.
With our continued relationship with the Mayo Clinic, we are able to address more types of health conditions at a local level— providing our community many options for receiving advanced medical care close to home.
---
Thrive in our friendly culture
Although our medical capabilities rival most found in metropolitan areas, KRMC's culture remains "small town friendly."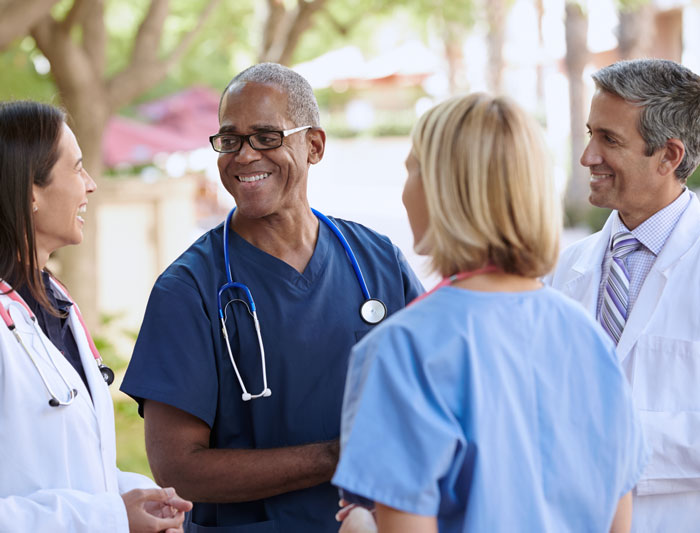 We value people over throughput. And together, we foster teamwork, professionalism, care, and compassion that leads to world-class healthcare and excellent patient outcomes.
An important indicator of our great work environment comes from staff feedback. According to annual surveys, KRMC consistently ranks high among hospitals nationwide for overall employee engagement.
Additionally, many professionals who come to KRMC enjoy it so much that they end up serving their entire career here. In fact, many members of our team have been at KRMC for over 30 years
---
Achieve work/life balance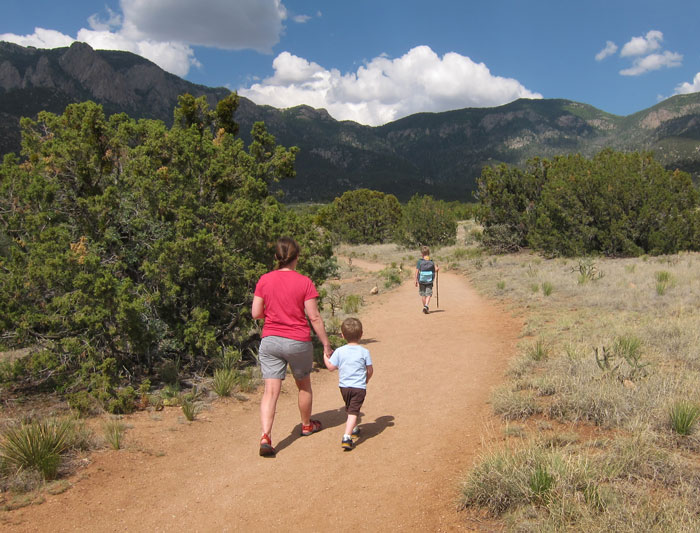 At KRMC, we understand that positive, invigorated team members provide the best patient care. Our range of benefits help make your personal life as fulfilling as your work life. For example, we offer flexible schedules, on-site daycare, discounted wellness center memberships, and generous compensated leave.
Also, living in Kingman can enhance your overall wellbeing. Our tranquil community is relatively low stress; the weather is usually warm and sunny, traffic is minimal and average commute times to work are under fifteen minutes.
Join our advanced medical environment, friendly culture, and wonderful community!