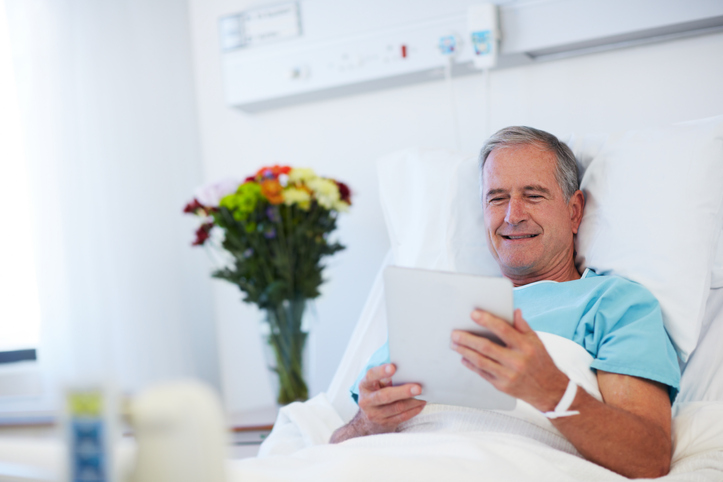 Your wellbeing is important to us. Please inform your nurse if there's anything you need to make your stay at KRMC more comfortable.
Here are some suggestions:
---
Comfort Items
Ask if you need:
Extra pillow
Extra blanket
Pajama bottoms
Extra gown
Socks
Comfort Actions
Ask for help to:
Adjust your bed
Reposition your pillows
Sit in a chair
Go for a walk
Personal Care
Ask if you need:
Toothbrush
Toothpaste
Denture cleaner
Mouth wash
Soap
Lotion
Deodorant
Comb/Hairbrush
Shampoo
Conditioner
Razor
Shaving cream
Lip balm
Reading glasses
Relaxation
Ask your nurse for a "quiet pack," which includes ear plugs and sleeping mask
Ask to visit with a chaplain or social worker
Ask your doctor about medications to help with anxiety.
Actions to Relieve Boredom
Use your laptop or smart phone to surf the web, listen to music or watch a movie. In-room Wi-Fi is available free of charge.
Catch up on your reading—our volunteers will bring by books, magazines and the newspaper
Pain Control
Inform your nurse whenever you are in pain and need relief; or if you feel your pain medication isn't working
Let your caregivers know what has worked for you in the past to relieve pain
Ask if you want to know when your next dose of pain medication is due.