Visiting guidelines to help in your loved one's healing and care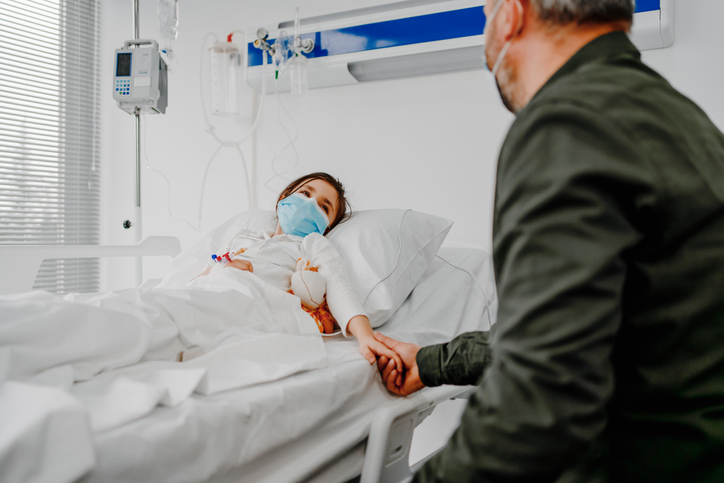 We encourage visitors for our patients' emotional support and recovery. To provide a restful and safe environment, we ask that all visitors comply with the following guidelines:
Do not visit if you have a cold, sore throat, fever, or other contagious illness.
Wash your hands before entering and after leaving a patient's room.
Respect the healing of all patients by avoiding noisy or disruptive behavior.
Ask your loved one's nurse before bringing food or drinks to patients as they may be on a restricted diet.
Ask before bringing items like balloons, flowers, or perfume into patient rooms because they may trigger allergies.
Make sure children are always supervised by an adult.
Please DO NOT use the restroom in your loved one's hospital room. Public restrooms are located throughout the hospital. Please ask hospital staff to direct you to the nearest one.
Visiting Patients in Isolation
If you plan to visit an infectious patient in an isolation unit, prior approval from the patient's doctor is required. Please check in at the appropriate nursing station before entering the patients' room. Special personal protective equipment (PPE) and other precautions may be required.
Secured Areas
To protect patient safety, the Obstetrics (OB), Intensive Care (ICU) and Cardiovascular Intensive Care (CVICU) units are locked. To visit a patient in these units, please request entrance using the telephone located by the entrance to the unit.
Visiting Hours
To encourage support from our patients' family and friends, Kingman Regional Medical Center (KRMC) does not set general visiting hours. Instead, visitation times are established on a case-by-case basis according to patient preferences and physician consent.
However, during the COVID pandemic or in other extenuating circumstances, KRMC may implement visitor restrictions for the safety of patients, visitors, and staff. Those restrictions may limit visitation to certain times. If visiting restrictions are in place, they will be posted at the hospital entrance and on our website.