Making the Most of Your Visit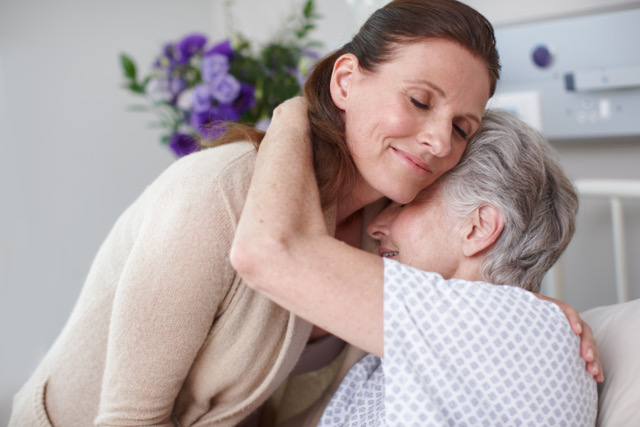 At KRMC, we recognize that the support of friends and loved ones goes a long way in helping our patients heal. We work to accommodate visitors according to our patient's wishes and the overall needs of other patients and visitors. Our patients have the right to choose and prioritize visitors from among family, friends, partners, personal care aides or other individuals. Patients can also choose a support person to be present throughout their stay. If you have any questions about our visitation policies and patient rights, please talk with your nurse or the nursing leader.

Visiting Hours
To promote healing and safety and prevent the spread of infection, some units may limit the number of visitors a patient can receive at one time.
General Hours: 8:00 a.m. to 8:00 p.m.
Pediatrics: 8:00 a.m. to 8:00 p.m.
Intensive Care Unit: 10:00 a.m. to 8:00 p.m.
Visiting privileges may be restricted to protect patients during flu season or other conditions. Any restrictions are posted at the main hospital entrance.
Visitor Parking
Visitor parking is available outside the main entrance of the hospital. Please do not park outside the emergency entrance, which is reserved for emergency room patients only. There is no longer visitor access to the main hospital from the emergency room.

Visitor Passes
If you need to visit after regular visiting hours, please pick up a visitor pass at the admitting desk in the KRMC Emergency Department. Passes must be worn at all times in all areas of the hospital and returned when you leave.
Overnight Stay: A parent or caregiver may stay overnight upon approval. Sleeper chairs are available for your comfort.
Secured Areas: To protect patient safety, the Obstetrics (OB), Intensive Care (ICU) and Cardiovascular Intensive Care (CVICU) units are locked. To visit a patient in these units, please request entrance using the telephone located by the entrance to the unit.
Visitor Guidelines
To provide a restful and safe environment, we ask that visitors follow these guidelines:
Do not visit if you have a cold, sore throat, fever, or other illness.
Avoid noisy, disruptive behavior to respect the healing of all patients.
Ask before bringing food or drinks to patients who may be on a restricted diet.
Ask before bringing items like balloons, flowers or perfume into patient rooms because they may trigger allergies.
Wash your hands before entering a patient's room.
Children
For patient and guest safety, and to assist with infection control, children under 12 years of age are discouraged from visiting patients. All children must be accompanied and supervised by an adult. Special provisions may be made for siblings of pediatric patients and children of obstetrical patients.