At KRMC, you can honor a friend or loved one in the following ways: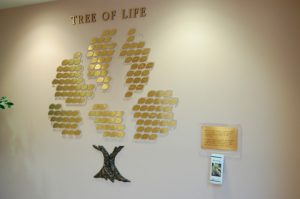 Tree of Life
The stunning Tree of Life displayed in the KRMC lobby is a tribute to the courage and strength of the human spirit. With your $300 donation, a leaf inscribed with the name of a loved one, family, or organization will be added to this inspiring work of art.
---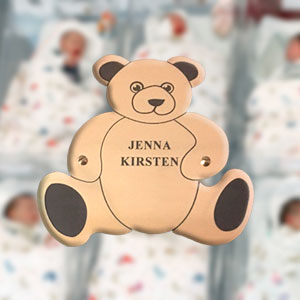 Nursery Bear
With a $60 donation, a delightful Nursery Bear inscribed with the name and birth date of a baby born at KRMC will be permanently displayed in the KRMC nursery. You will also receive an engraved ornament as a personal keepsake. Proceeds go to promote prenatal screenings, well-baby education, and equipment/supplies that will help our community's newest members get a healthy start in life!
---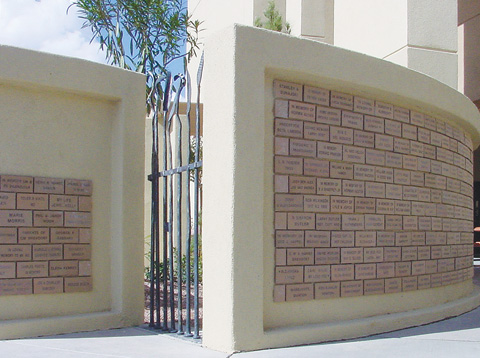 Wall of Fame
To leave a long-lasting remembrance for a loved one, a donation of $50 to the KRMC Foundation will inscribe a brick with their name, mounted for permanent display on the KRMC Foundation memorial Wall of Fame. The Wall encloses our beautiful Forsyth Healing Garden, near the main hospital entrance. Proceeds go to purchasing necessary items not covered by insurance for patients in our Hospice program.
Our online giving service is currently unavailable. If you would like to make a purchase, please contact Ben McGlothlin at 928-263-3873.