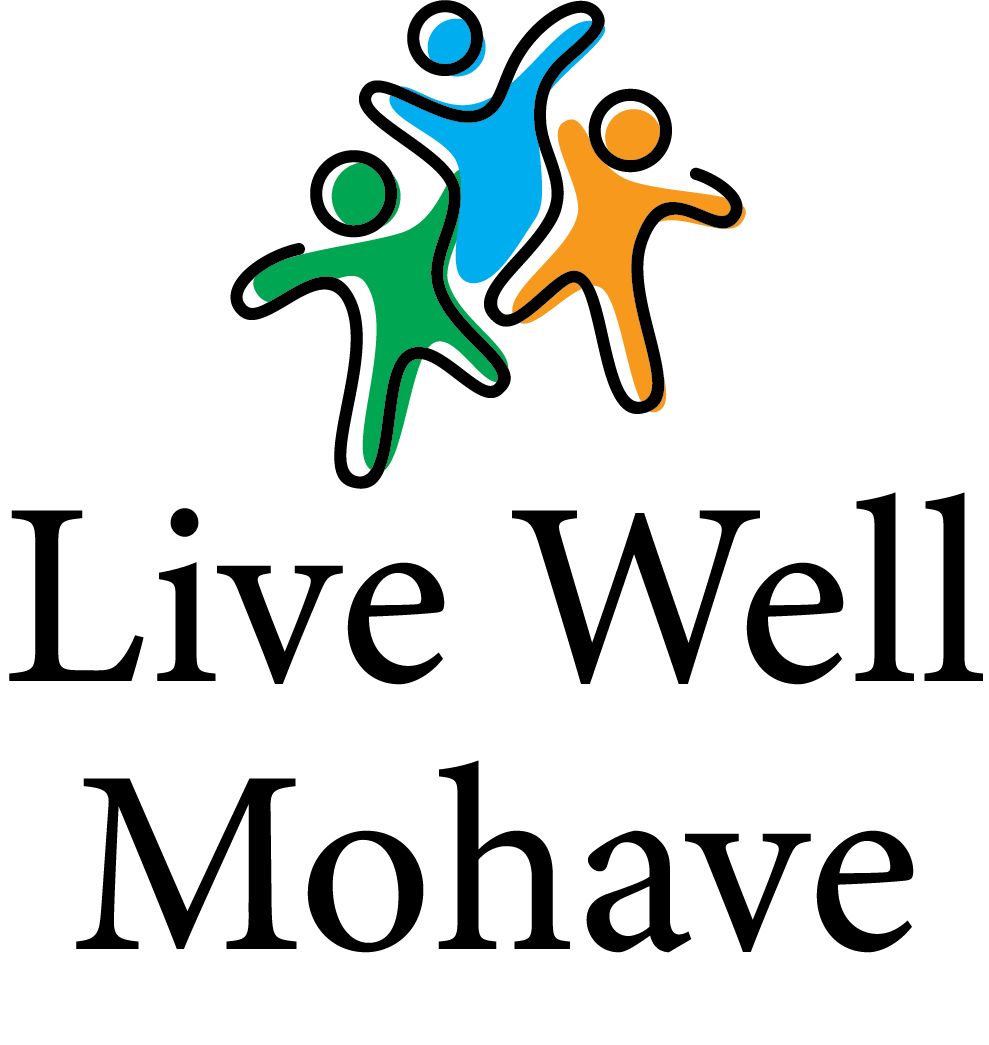 A community initiative to improve health in Mohave County, AZ
Kingman Regional Medical Center, in partnership with the Mohave County Department of Public Health, leads a broad community initiative to improve health and quality-of-life in Mohave County communities.

The initiative, called "Live Well Mohave" engages community stakeholders and the public to make measurable improvements in community health. It involves the following process, which is conducted on a three-year cycle:
Researchers collect facts and statistics regarding health and quality-of-life in Mohave County. This process includes speaking to Mohave County residents to obtain their insights. The information is then published in a report called a Community Health Needs Assessment (CHNA).


Based on the information in the CHNA, KRMC and MCDPH work with community members and stakeholders to identify priority health issues. Those groups develop a plan to address the chosen priorities in three Mohave County regions: Kingman, Bullhead City, and Lake Havasu City. We document the results of these planning efforts in a Community Health Improvement Plan (CHIP) for each region.


Guided by the priorities and strategies outlined in each community's respective CHIP, community participants collaborate to implement each region's health improvement plan.
Get involved! 
In the coming weeks, Live Well Mohave will host seven community meetings throughout the county. All Mohave County residents are encouraged to take part in these meetings, which will inform a Community Health Improvement Plan (CHIP) for each major area of the county.
Meetings are scheduled for the following dates and locations:
Colorado City – 7/22 2:00 pm -5:00 pm, El Capitan High School
Beaver Dam/Littlefield – 7/23 9:30 am - 12:30 pm, Littlefield Governing Board Room
Bullhead City – 7/29 9:00 am - 12:00 pm, Suddenlink Community Center
Golden Shores/Topock – 7/29, 2:00 pm - 5:00 pm, Golden Shores Senior Center
Kingman – 8/5 8:30 am - 11:30 am, KRMC Hualapai Mountain Campus 
Dolan Springs/Meadview/Chloride – 8/5 Dolan Springs Community Center 
Lake Havasu City – 8/6 LHC City Council Chambers
If you'd like to attend one of these community meetings, please email LiveWellMohave@mohave.gov. 
If you are a resident of Mohave County, we invite you to join our coalition of community partners. Currently, we have committees in place to address the following issues:
Substance abuse (Kingman, Bullhead City, Lake Havasu City)
Mental health (Kingman, Lake Havasu City)
Obesity (Kingman, Bullhead City)
Access to healthcare and social services (Lake Havasu City)
Teen pregnancy (Bullhead City)
For further information, please contact either of the following:
Teri Williams
Kingman Regional Medical Center
928-681-5061
twilliams@azkrmc.com
Denise Burley
Mohave County Dept. of Public Health
928-753-0774 x4313
denise.burley@mohavecounty.us
Community Health Needs Assessment for Mohave County, AZ
This document includes both statistics and community feedback that paint a realistic picture of public health in Mohave County. The report is used for local planning to address health needs within our county.
Community Health Improvement Plans
These documents outline plans of action for improving health in each respective Mohave County region.