Specialized Care for Hospitalized Patients
Hospital Medicine at Kingman Regional Medical Center (KRMC) involves a team of physicians (called hospitalists), nurse practitioners, and physician assistants who are skilled in the comprehensive medical care of hospitalized patients.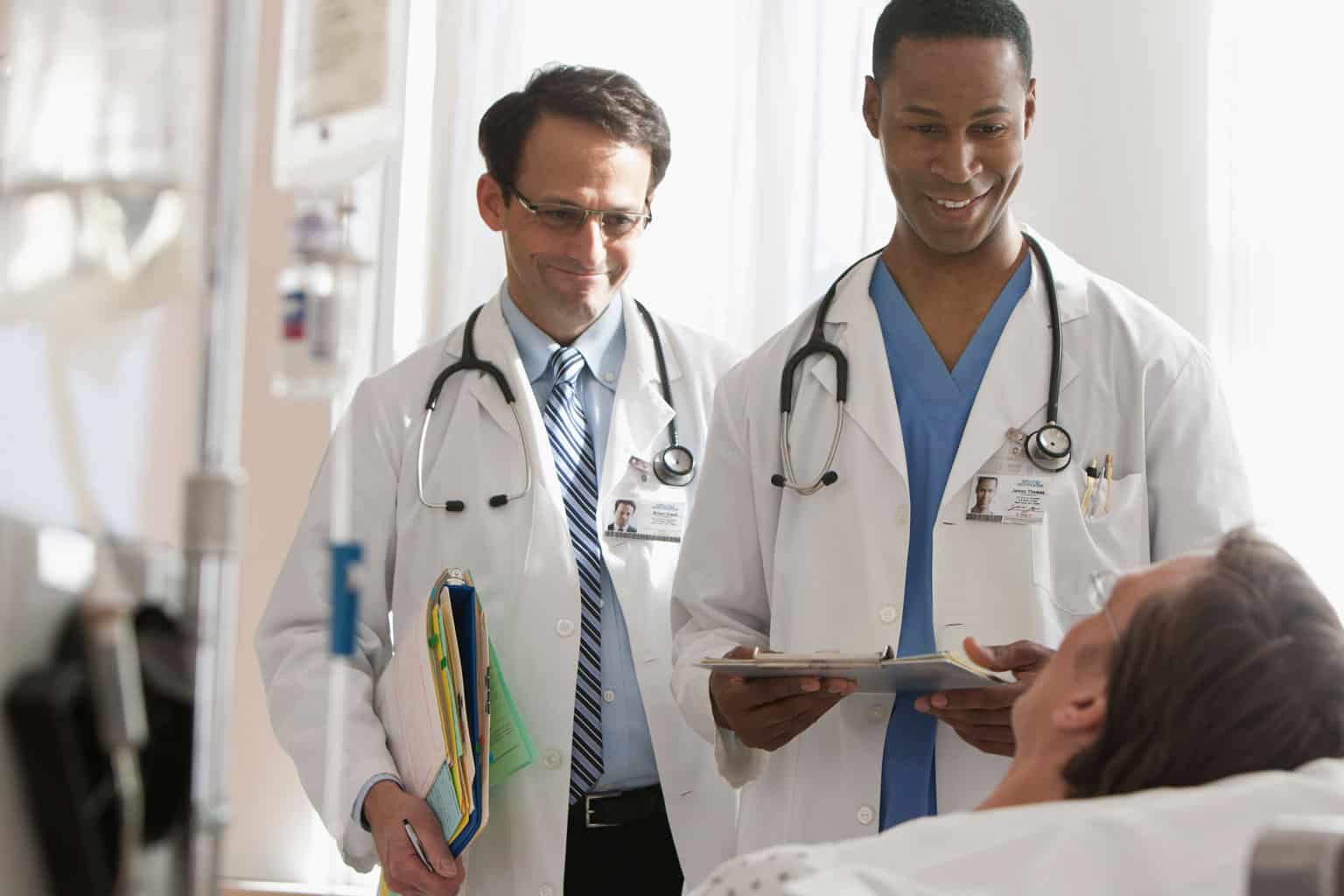 Your doctor may refer you to our hospitalist team while you're in the hospital. If so, you may have several hospitalists involved in your care during your stay. Your regular doctor will resume your care after you are discharged from the hospital.
Hospitalists have in-depth familiarity with hospital processes, personnel and services. They work closely with your regular doctor and other medical specialists to coordinate and manage the care you need during your hospitalization.
Since hospitalists do not practice outside the hospital environment, their time is devoted solely to all aspects of your hospital care— from admission to discharge. Therefore, they are available when you need them with timely, effective and quality care that is especially attentive to you and your individual needs.