At KRMC's WL Nugent Cancer Center, we know that the patient's needs go beyond cancer treatment. That's why WL Nugent Cancer Center offers a range of support to help you navigate your emotional wellbeing, physical recovery, and long-term planning. Talk with your care team to determine which services may be appropriate for you and your family.  
---
We believe the patient benefits when a team of providers is involved in their care. An interdisciplinary "tumor board" routinely reviews complex cancer cases to discuss the patient's condition and options. A range of physicians and specialists participate in these tumor board meetings, including:
Medical oncologists
Radiation oncologists
Radiologists
Pathologists
Surgeon
Nurses 
Clinical trials coordinator
Certified tumor registrar
Registered dietitian 
Speech-language pathologist
---
Certain genetic conditions can increase a person's risk of developing cancers such as breast cancer, ovarian cancer, colon cancer, prostate cancer, and more. WL Nugent Cancer Center's medical oncologist reviews all new case consultations to determine whether genetic testing is needed. 
If you have any of the following factors, you may be a candidate for genetic testing:
Several first-degree relatives (parents, siblings, children) with cancer 
Many relatives on the same side of your family have had the same type of cancer
A family member has more than one type of cancer
Family members have had cancer at a younger age than normal for that type of cancer
Close relatives have cancers that are linked to hereditary cancer syndromes
A family member has a rare cancer (such as breast cancer in a man)
Being a member of a racial or ethnic group that is known to have an increased risk of having a certain inherited cancer susceptibility syndrome and having one or more of the above features as well
A physical finding is linked to an inherited cancer (such as the presence of many colon polyps)
One or more family members has a known mutation found through genetic testing
Genetic testing is not recommended for everyone. Please contact WL Nugent Cancer Center to discuss your options.
---
Cancer survivorship is living with, through, and after cancer. WL Nugent Cancer center combines evidence-based medicine with wellness services to improve quality of life for cancer survivors as they go from treatment to recovery. 
Our staff will help create a survivorship care plan for patients who complete treatment. This plan includes a treatment summary, standards for follow-up care, and strategies to maintain your health. Not all patients will qualify for a survivorship care plan. Ask your care team if survivorship planning is right for you.
---
At WL Nugent Cancer Center, our on-site case management team provides resources and education to our patients and their families. Your cancer case manager acts as your advocate, connecting you with the services you need and helping to ensure you receive the highest quality care. 
---
A cancer diagnosis can bring up a variety of emotions, from fear of the unknown, to denial or hopelessness. These feelings are normal, and we are here to support you. WL Nugent Cancer Center works closely with KRMC Behavioral Health to address your mental health needs as you navigate your diagnosis and treatment.
---
Unique among oncology practices, WL Nugent Cancer Center offers nutritional support services to our patients. A registered dietician consults with all new patients to determine and plan for their nutritional needs. KRMC's Nutrition Services will  provide continuous monitoring to address any issues or changes as the patient completes their treatment.
---
Sometimes, cancer treatment or cancer itself can result in a loss or decrease of function. WL Nugent Cancer Center collaborates with KRMC Therapy Services to provide rehabilitation to patients living with cancer. KRMC Therapy Services offers physical and occupational therapy as well as speech-language pathology services. Your care team will work with you to create a customized rehabilitation plan to address your individual needs.
---
KRMC offers care to help manage your pain and keep you comfortable during and after treatment. Your care team will coordinate with the appropriate providers to ensure you receive the care you need. 
---
As part of your treatment, you may need regular blood draws for laboratory testing. For the convenience of our patients, KRMC offers outpatient laboratory services in the Medical Professional Building, where WL Nugent Cancer Center is located. Patients who have a port-a-cath (port) for treatment can have blood drawn directly in the cancer center.
---
Due to concerns about COVID-19, all support groups have been suspended. Please check back for updates. 
---
---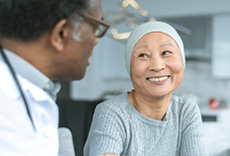 At WL Nugent Cancer Center we offer a range of services to make your treatment and follow-up care as comfortable and successful as possible.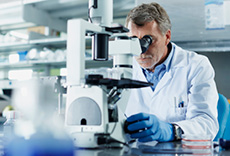 KRMC's WL Nugent Cancer Center is the only cancer treatment center in Mohave County to offer clinical trials for cancer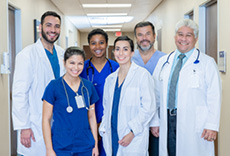 Our oncologist at WL Nugent Cancer Center have years of experience and expertise in medical oncology, radiation oncology, and hematology