Award-Winning Patient Care
In 2019, the WL Nugent Cancer Center (formerly known as KRMC Cancer Center) received national recognition with the Press Ganey Guardian of Excellence Award. This award honors top-performing health care organizations that have achieved the 95th percentile or above in patient experience. The Guardian of Excellence Award is based on actual patient feedback. For four consecutive quarters prior to the 2019 award, KRMC Cancer Center patients rated their experience higher than 95% of patients at thousands of healthcare institutions nationwide.
---
FY 2020 Press Ganey Results:     
97.2% of patients would highly recommend our services
Patients gave WL Nugent Cancer Center highest-ranking scores in the following:     
Wait time in radiation therapy area
Comfort of the chemo treatment area
Concern for privacy
Appointments available within 3-5 business days from insurance authorization
---
Our Program is Accredited by the ACOS Commission on Cancer
The American College of Surgeons (ACOS) Commission on Cancer (CoC) awards accreditations to facilities who are "dedicated to improving survival and quality of life for cancer patients through standard-setting, prevention, research, education, and the monitoring of comprehensive quality care."
With our commitment to delivering high-quality care, WL Nugent Cancer Center meets all of the CoC standards. These are the same standards as most highly recognized cancer centers in the U.S. They involve providing patients with a full range of services, including but not limited to: diagnostics, treatment, and supportive care. Our services are continually evaluated for standardization, effectiveness and improvement. WL Nugent Cancer Center provides oncology care for all stages, from prevention of cancer to end-of-life care. 
---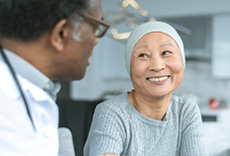 At WL Nugent Cancer Center we offer a range of services to make your treatment and follow-up care as comfortable and successful as possible.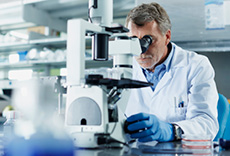 KRMC's WL Nugent Cancer Center is the only cancer treatment center in Mohave County to offer clinical trials for cancer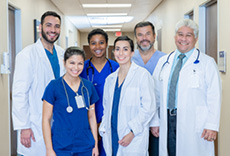 Our oncologist at WL Nugent Cancer Center have years of experience and expertise in medical oncology, radiation oncology, and hematology