A Team Approach to Cancer Treatment
---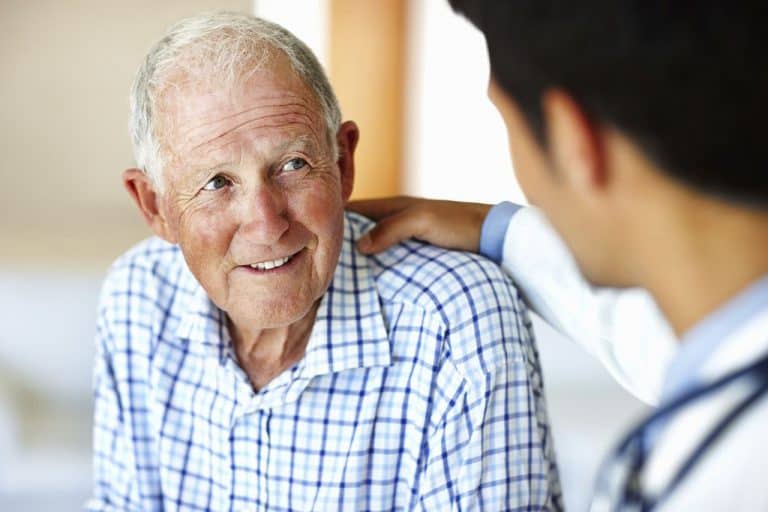 As the largest cancer treatment provider in northwest Arizona, KRMC's WL Nugent Cancer Center offers skilled expertise combined with some of modern medicine's most advanced technologies in treating cancer. With these capabilities we provide highly effective treatment and exceptional care for all types of cancer, including complex and advanced-stage cases.
Because fighting cancer frequently involves multiple treatments, KRMC patients are often relieved to find that advanced care is available close to home. WL Nugent Cancer Center is located on the Kingman Regional Medical Center campus in the Medical Professional Center building.
Award-Winning Patient Care
---
In 2019, the WL Nugent Cancer Center (formerly known as KRMC Cancer Center) received national recognition with the Press Ganey Guardian of Excellence Award. This award honors top-performing health care organizations that have achieved the 95th percentile or above in patient experience. The Guardian of Excellence Award is based on actual patient feedback. For four consecutive quarters prior to the 2019 award, KRMC Cancer Center patients rated their experience higher than 95% of patients at thousands of healthcare institutions nationwide.
Conditions treated:
Adrenal Cancer
Bladder Cancer
Bone Cancer
Breast Cancer
Cervical Cancer
Colon/Rectum Cancer
Endometrial (Uterine) Cancer
Esophagus Cancer
Gallbladder Cancer
Hodgkin Disease
Kidney Cancer
Laryngeal (Throat) Cancer
Liver Cancer
Lung Cancer
Lymphoma
Malignant Mesothelioma
Multiple Myeloma 
Nasopharyngeal Cancer
Non-Hodgkin Lymphoma
Oral Cancer
Ovarian Cancer
Pancreatic Cancer
Pituitary Tumors
Prostate Cancer
Sarcoma (Adult Soft Tissue Cancer)
Skin Cancer
Stomach Cancer
Testicular Cancer
Thyroid Cancer
Uterine Cancer
Vaginal Cancer
---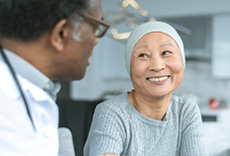 At WL Nugent Cancer Center we offer a range of services to make your treatment and follow-up care as comfortable and successful as possible.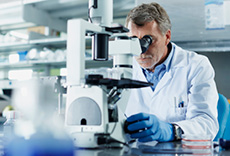 KRMC's WL Nugent Cancer Center is the only cancer treatment center in Mohave County to offer clinical trials for cancer.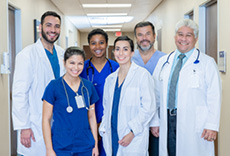 Our oncologist at WL Nugent Cancer Center have years of experience and expertise in medical oncology, radiation oncology, and hematology.