A Team Approach to Cancer Treatment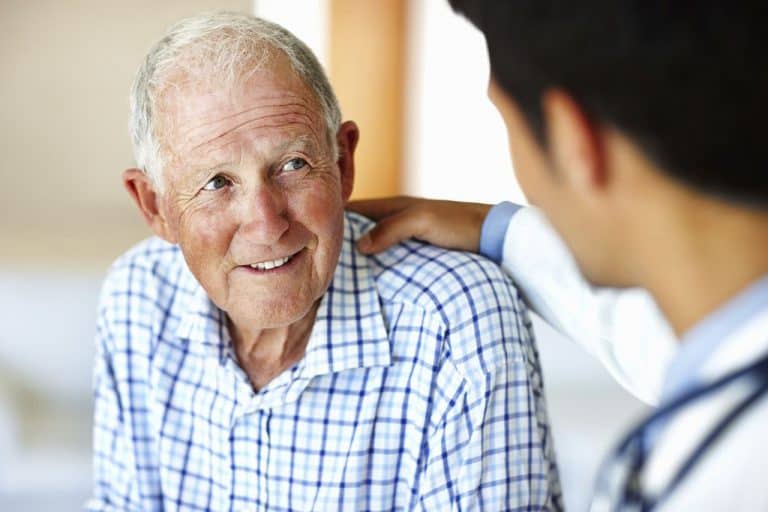 As the largest cancer treatment provider in northwest Arizona, KRMC offers skilled expertise combined with some of modern medicine's most advanced technologies in treating cancer. These capabilities enable us to provide highly effective treatment and exceptional care for all types of cancer, including complex and advanced-stage cases.
Because fighting cancer frequently involves multiple treatments, KRMC patients are often relieved to find that advanced care is available close to home.
Direct access to Mayo Clinic expertise
Through KRMC's membership in the Mayo Clinic Care Network, our cancer care team has direct access to Mayo Clinic's world-renowned cancer expertise and research. Additionally, through a special "knowledge sharing" program, KRMC continues to work with Mayo Clinic to implement the latest evidence-based clinical practices for cancer care at a local level.
Conditions treated:
Adrenal Cancer
Bladder Cancer
Bone Cancer
Breast Cancer
Cervical Cancer
Colon/Rectum Cancer
Endometrial (Uterine) Cancer
Esophagus Cancer
Gallbladder Cancer
Hodgkin Disease
Kidney Cancer
Laryngeal (Throat) Cancer
Liver Cancer
Lung Cancer
Lymphoma
Malignant Mesothelioma
Multiple Myeloma 
Nasopharyngeal Cancer
Non-Hodgkin Lymphoma
Oral Cancer
Ovarian Cancer
Pancreatic Cancer
Pituitary Tumors
Prostate Cancer
Sarcoma (Adult Soft Tissue Cancer)
Skin Cancer
Stomach Cancer
Testicular Cancer
Thyroid Cancer
Uterine Cancer
Vaginal Cancer
Treatment capabilities:
Chemotherapy
Chemotherapy is a drug treatment that uses powerful chemicals to kill fast-growing cancer cells in your body. Many different chemotherapy drugs are available and can be used alone or in combination to treat a wide variety of cancers. Depending on the type and stage of your cancer, some chemotherapy drugs can be taken orally, while others are given through a vein in your arm (intravenously) or through an implanted port. Chemotherapy may also be combined with radiation therapy to treat certain cancers.
Radiation therapy
Radiation therapy at KRMC involves some of modern medicine's most advanced technology to generate beams of high-energy radiation that precisely target cancer cells at the tumor site. The goal of radiotherapy is to destroy these cancer cells with as little harm as possible to nearby healthy tissue. Radiation causes some cancer cells to die immediately after treatment, but most die because the radiation damages the chromosomes and DNA within the cells, which keeps them from dividing and growing.
Immunotherapy
Immunotherapy is a treatment that uses your own body's immune system to fight cancer. This treatment can work in a couple ways: by stimulating your own immune system to work better, or by giving you man-made components to supplement your natural immune system. Immunotherapy can be used by itself or with other forms of treatment.
Other services:
At the KRMC Cancer Center, we are committed to the wellbeing of our patients. We use a "total care" approach that addresses the whole person. Along with our advanced cancer treatments, we provide:
Pain management
Specialized dietary counseling
Counseling and emotional support
Social services
Survivorship planning