Your options for care after you leave the hospital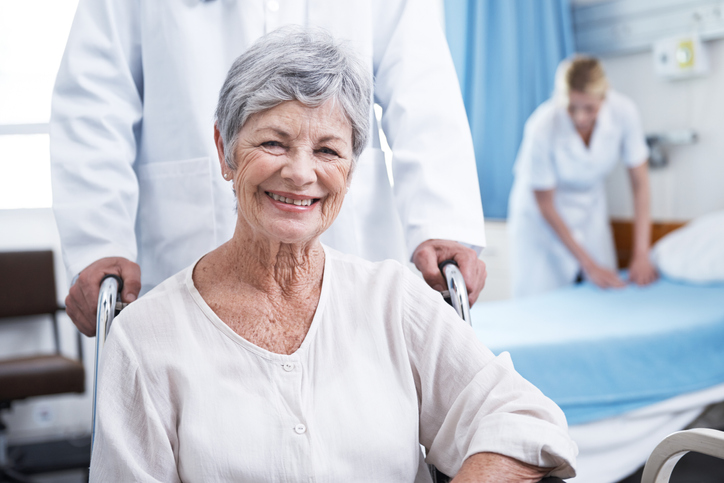 Hospital care is considered "acute care" by Medicare and other insurance plans. Once your doctor determines your acute condition is resolved, you will be discharged from the hospital. However, you may still need additional care after you leave.
Prior to your discharge, your care team will assist you and your loved ones in arranging for any necessary post-hospital care for meeting your individual needs and circumstances. 
Various options for after-hospital care are described below.
KRMC Post-Hospital Care Clinic
After a hospital stay, people with certain health conditions often need additional medical care to help them transition from the hospital to home.
KRMC provides immediate follow-up after hospitalization at our Post-Hospital Care Clinic for patients with the following conditions:
COPD (Chronic Obstructive Pulmonary Disease)
COVID-19
CHF (Congestive Heart Failure)
Heart attack (Acute Myocardial Infarction)
Pneumonia
Syncope (Fainting)
For further information, please see our Post Hospital Care Clinic page.
Home Healthcare
Home healthcare is a wide range of healthcare services that are provided in your home for an illness or injury.
Home health services include skilled nursing care, physical therapy, wound care, and other medical services. 
Additionally, home healthcare can include personal care, such as assistance with bathing, dressing, eating.
For further information, please see our Home Health Services page.
Hospice Care
Hospice care is for people with limited life expectancy. Unlike other medical services that focus on a cure, hospice focuses on providing end-of-life comfort and dignity. Hospice care includes 24-hour help with pain control, symptom management, and emotional and spiritual support. 
KRMC hospice services include care for patients in their own homes or in the beautiful Joan and Diana Hospice Home.
For further information, please see our Hospice Care page or call 928-692-4680.
Assisted Living
Assisted living includes individual units or apartments where people live independently. Services include home and personal care services—plus social activities and transportation. Medical staff is on-site 24 hours to help manage health conditions and medicine routines. 
Skilled Nursing Facility
Skilled nursing care is provided by trained registered nurses in a medical setting under a doctor's supervision. It's basically the same level of nursing care you get in the hospital.
Patients may go from the hospital to a skilled nursing facility to continue recovering after an illness, injury or surgery. In addition to skilled nursing, care may include rehabilitative services from licensed physical, occupational or speech therapists.
A skilled nursing facility provides transitional care. The goal is to get well enough to go home.
Convalescent Care
Convalescent care provides long-term residential care to people who are unable to take care of themselves due to Alzheimer disease or other medical, cognitive, behavioral, or functional issues.
Care is focused on activities of daily living, like dressing, bathing and eating. The goal is to provide a safe, comfortable, and caring environment for people who are unable to live independently.