Advanced Care for Bone and Joint Conditions
Kingman Orthopedics at Kingman Regional Medical Center (KRMC) features a skilled multidisciplinary orthopedic team and the latest innovations in orthopedic medicine to assure comprehensive care of disease and injuries in bones, joints, ligaments, and muscles (musculoskeletal system). Our providers offer surgical orthopedic care to serve a range of patients with musculoskeletal pain and injury.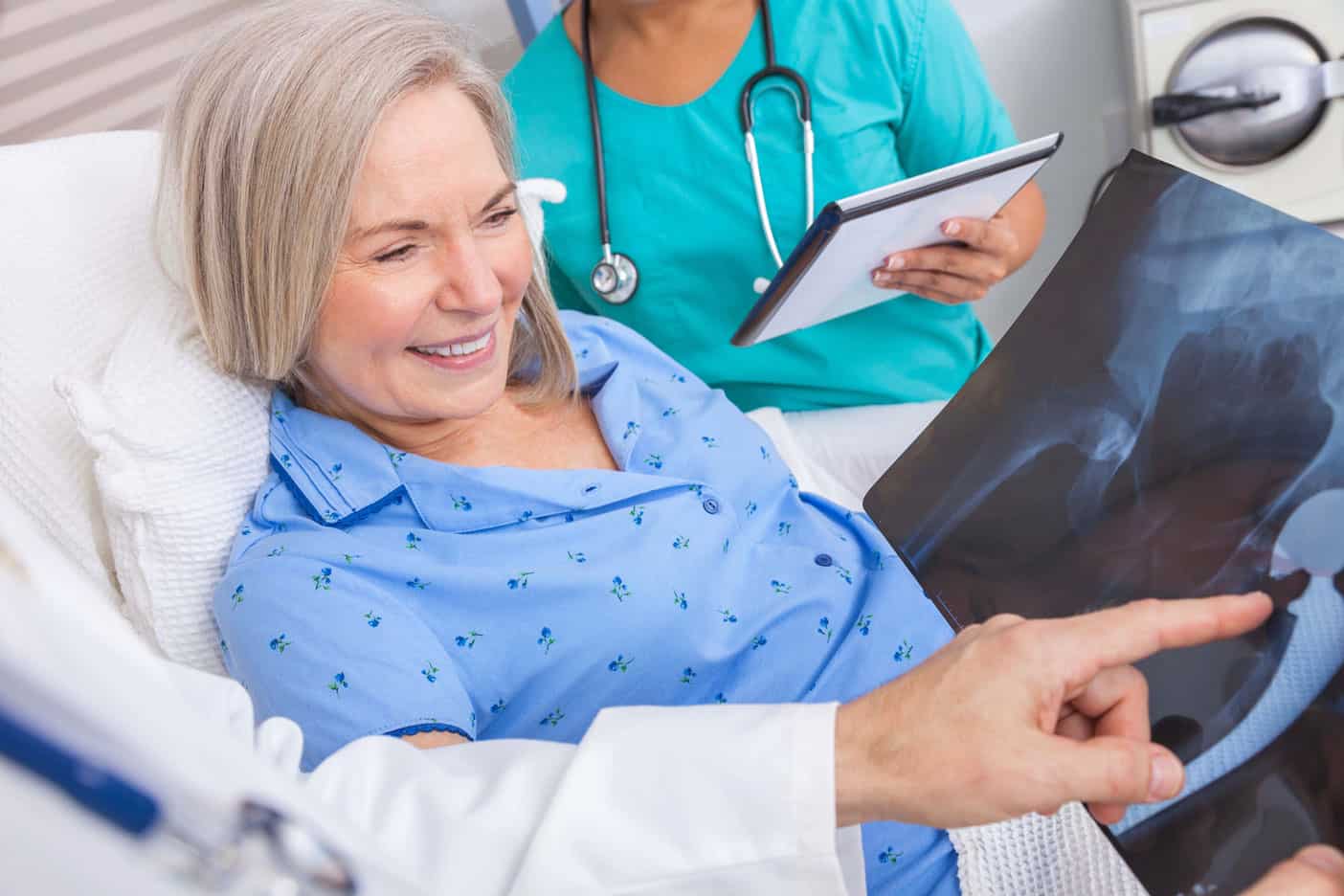 Our surgical team includes board-certified orthopedic surgeons who are renowned for their technical excellence and innovative abilities to solve both simple and difficult orthopedic problems. These doctors collaborate as a team to ensure that your problem is thoroughly evaluated and that all treatment options are considered.
Our orthopedic team also works closely with other healthcare professionals at KRMC, such as our Mayo-trained radiology group, pain management specialists, and rehabilitation medicine providers to address your specific needs for treatment and recovery.
Additionally, with KRMC's membership in the Mayo Clinic Care Network, our orthopedic team has direct access to Mayo Clinic medical expertise and research. This relationship keeps us abreast of advances in orthopedic medicine that further healing, speed rehabilitation, and improve outcomes.
With our team approach, Kingman Orthopedics provides one-stop care close to home as opposed to many separate evaluations, interpretations, and plans for treatment and recovery.
Orthopedic services are covered by most insurance plans, including Medicare, Medicaid (AHCCCS), and Worker's Compensation.
Skilled Musculoskeletal Expertise
Kingman Orthopedics provides comprehensive care of disease and injuries in bones, joints, ligaments, and muscles (musculoskeletal system). For example, our team provides diagnosis, treatment, and rehabilitation for the following conditions:
Arthritis
Broken bones
Chronic joint pain in hips, knees, shoulders, wrists, and ankles
Foot and ankle injuries
Ganglion cyst
Hand and wrist injuries
Hip fractures
Limb deformity or deficiency
Nerve injuries
Overuse injuries (such as carpal tunnel syndrome)
Sports injuries
Spine disorders 
Tendinitis
Torn tendons or ligaments
Traumatic injuries