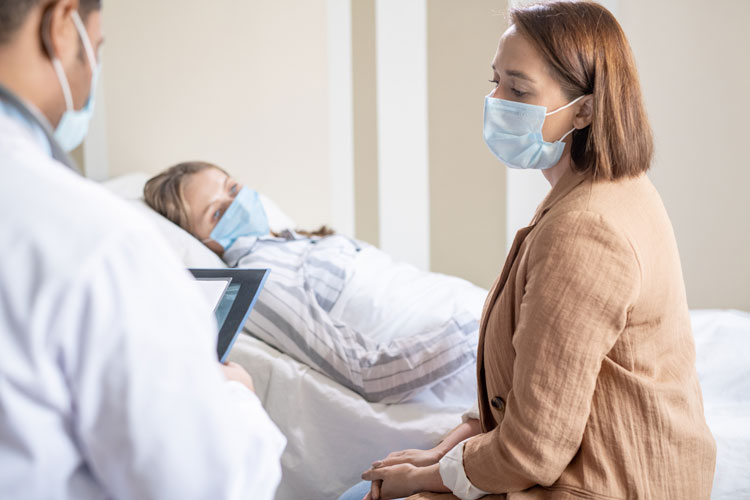 August 16, 2021
Beginning at 8:00 am Tuesday, August 17, Kingman Regional Medical Center (KRMC) will move to Level Three visitor restrictions.
Following the hospital's commitment to keep safe visitation available to patients and families, KRMC implemented three categories of visitation for hospitalized patients. Level three is the most restrictive.
Under level three restrictions:
Visitation is allowed at two separate times each day, from 8:00 am to 10:00 am and again from 4:00 pm to 6:00 pm. 
Patients can have one visitor at a time.
Visitors must be 18 or older. 
This move comes as COVID-19 cases continue to surge within the hospital and community. As of Monday, August 16, 31 patients were in the hospital with COVID-19, with eight of those patients in the intensive care unit (ICU). 
"The upward trend in COVID cases doesn't seem to be slowing down," said Will McConnell, KRMC's president and CEO. "We're taking every precaution we can to protect our patients and staff while still allowing limited visitors as we know this supports healing."   
For more information about KRMC's visitation categories, visit www.azkrmc.com.