What to Bring
The following items are extremely important to bring with you to the emergency room: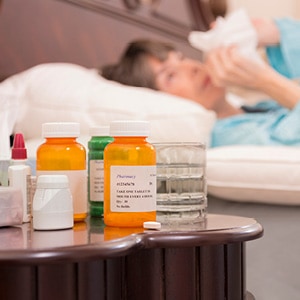 Medications
If possible, bring with you all bottles of prescription and over-the counter medications (including herbal medicines) that the emergency patient may have recently taken.  Some drug interactions can be deadly. It is essential for emergency staff to know what medications the patient is currently taking and in what doses.  Medication bottles are the best indicator because the patient may not be able to communicate or recall exact medication names and dosages during the stress of the situation.
---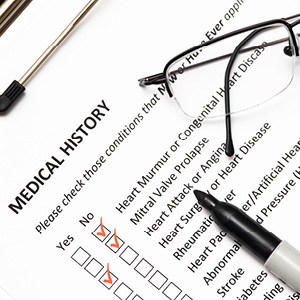 Medical Information
If the patient has completed a medical history form, medication forms, or has recent medical records, bring them to the ER. These can provide essential information about the patient's drug allergies and other medical conditions, especially if the patient is unable to communicate.
---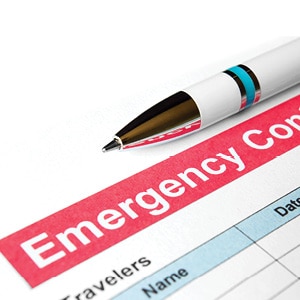 Emergency Contact Information
Bring the names and contact information of the patient's primary care physician and medical specialists (e.g., cardiologist, urologist, etc.). Also bring the names and contact information of family members or close friends who may know of the patient's medical history.
---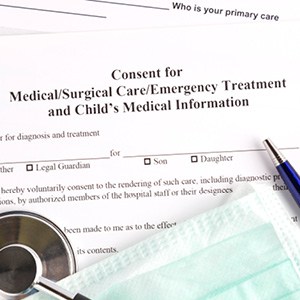 Consent to Treat Form
If the patient is someone else's child who has been entrusted to your care and you have a valid consent to treat form for the child, you must bring it with you. This form gives you the right to make emergency care/treatment decisions for the child when their parent is not available.
---
What NOT to Bring
Please do not bring:
Hazardous Substances
Do not bring any substance to the ER that could possibly endanger others.  If the patient (especially a child) swallowed something that might be dangerous or if the patient was exposed to a chemical or toxic substance, immediately call 911 or the Arizona Poison Control Center at 800-222-1222. Only bring the container of the substance to the ER if you've been instructed to do so by the 911 operator or by Poison Control.
Snakes or other Venomous Creatures
If the emergency is due to snake bite, DO NOT bring the snake to the ER! If possible, note the snake's color, size, and head shape and describe this to the 911 operator or ER technician (this also applies to other venomous creatures such as spiders and scorpions).
Prepare ahead of time!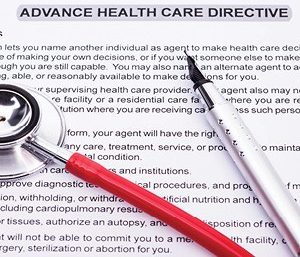 Many times, people who end up in the emergency room are not alert enough to communicate essential information that could be a matter of life and death.  Therefore, it is extremely important to plan ahead for an emergency.
The following forms can help you organize essential medical information about you and each of your family members. Make sure to keep the information up-to-date.
Advance Directive Forms
Store copies in envelopes marked 'IN CASE OF EMERGENCY' and make enough for your home, cars, and office (also keep a current medication form in your purse or wallet). Additionally, give copies to at least one family member who does not live with you and/or a trusted friend or neighbor.

Also, learn how to add emergency contact information to your cell phone and if you have children, make sure to have a valid consent to treat form for their caregivers.
It is also important (but not essential for emergency treatment) to bring the patient's:
Advance Directives (living will, power of attorney forms, etc.)
Identification (driver's license, passport, etc.)
Immunization Records (if the patient is a child)
Insurance Information
Social Security Number