Comprehensive Care for Heart and Vascular Conditions
At KRMC, we believe that teamwork is vital for addressing the complexity of most heart and vascular conditions. Our skilled cardiologists at Kingman Cardiovascular Associates collaborate with one another and also work closely with other KRMC medical professionals to accurately diagnose and treat your heart condition.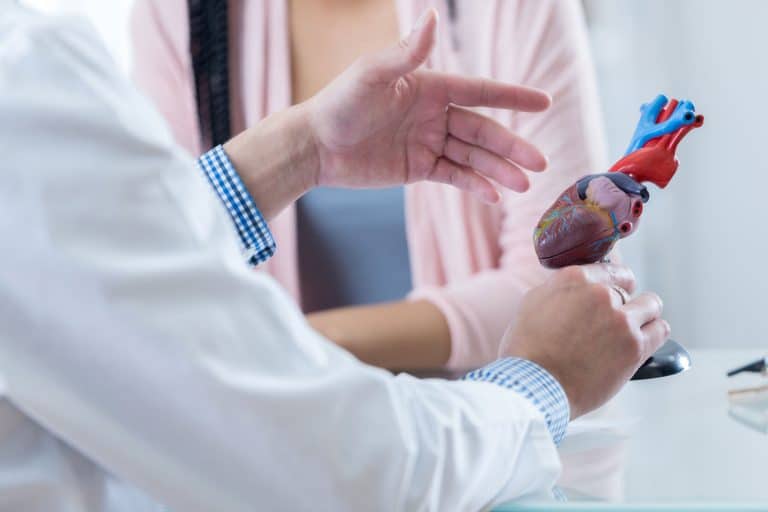 Importantly, we also partner with your primary care doctor. Together, we establish a coordinated plan of care to optimize your cardiovascular health over the long-term. Our approach offers you comprehensive care close to home as opposed to many separate evaluations, interpretations, and plans when traveling elsewhere.
In addition to specialization in cardiology, our cardiologists also specialize in interventional cardiology, which involves the use of minimally-invasive procedures for treating the heart and blood vessels at the KRMC Cardiovascular Center.
Using state-of-the-art technology and facilities, our highly-experienced cardiology team offers first-rate diagnosis and treatment of most heart and vascular conditions.
Conditions Treated:
Abdominal Aortic Aneurysm
Angina
Aortic Valve Stenosis
Atherosclerosis
Atrial Fibrillation/Atrial Flutter (Arrhythmia)
Atrial Septal Defect (ASD)
Cardiac Arrest
Cardiomyopathy
Carotid Artery Disease
Coronary Artery Disease (Atherosclerosis)
Heart Attack
Heart Failure
High Blood Pressure (Hypertension)
Myocarditis
Mitral Valve Prolapse
Mitral Valve Regurgitation
Mitral Valve Stenosis
Peripheral Artery Disease
Tricuspid Valve Disease
Related KRMC Services:
Cardiac Rehabilitation
Cardiovascular Center