A Learning Experience from Kingman Regional  Medical Center
Kingman Regional Medical Center is the largest healthcare provider and the only remaining not-for-profit hospital in Mohave County, Arizona. KRMC fosters an environment where our employees can fulfill our mission to "serve our community with compassion and commitment."
As a 235-bed multi-campus healthcare system, our medical center includes more than 1,900 employees, 190 physicians/allied health professionals, and 150 volunteers. Kingman Regional Medical Center serves an area population of about 70,000, with a draw area of 200,000.
KRMC is recognized as an innovator in rural healthcare. We provide a full-continuum of highly-technical and specialized medical services to meet the healthcare needs of our community.
We continually invest in state-of-the-art technologies, facilities, and skilled expertise to provide:
Essential primary and preventative care
Sophisticated medical imaging and diagnostic capabilities
Highly-proficient acute care
Cutting-edge surgical technologies and techniques
Advanced treatments in cardiac care, wound care, and cancer care
Progressive rehabilitation and pain management therapies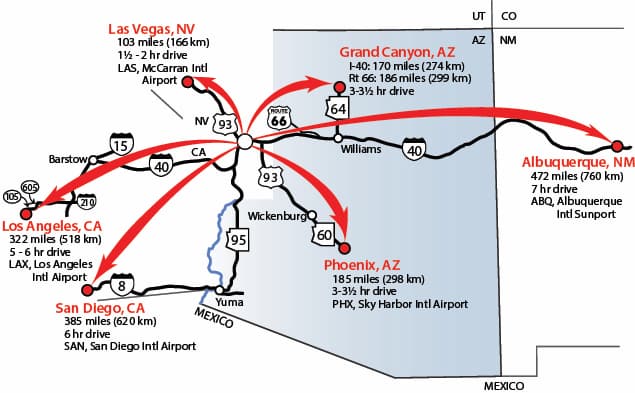 Kingman represents classic small-town America, with friendly people and community-oriented activities that bring us together as neighbors and friends. Our town was initially established through cattle ranching, railroading, and mining. The world-famous Route 66 runs through Kingman, bringing with it the allure of the open road.
Additionally, Kingman is proximal to several travel destinations and major metropolitan areas, including Las Vegas, Phoenix, and Southern California.
Kingman is a place where you can get involved and make a difference. Our strongest asset is the community spirit of our residents. Many local individuals and community groups have a deep commitment to making our town a place to learn, grow, and thrive. Their energy and dedication are powerful factors for enhancing health and quality-of-life in our community.