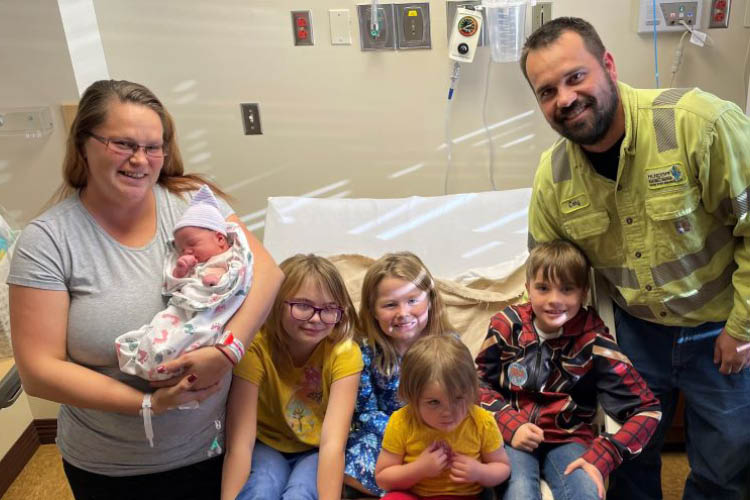 January 3, 2023
Kingman Regional Medical Center is thrilled to welcome baby Everlie to our community. Born to Teresa Coleman and Cory Nutt, Everlie was the first baby delivered at KRMC in 2023. She came into the world on January 2nd at 11:00 a.m., weighing 6 pounds, 8.5 ounces, and measuring 19.5 inches long. 
Per tradition, Everlie's family received a gift basket of items for mom and baby donated by multiple departments at KRMC.
KRMC wishes the family a happy and healthy new year!   
Photo caption: Mom and dad Teresa and Cory welcomed baby Everlie on January 2nd, 2023. Siblings Kaylynn, Liala, Joslyn, and Sawyer joined them for a visit in the hospital.