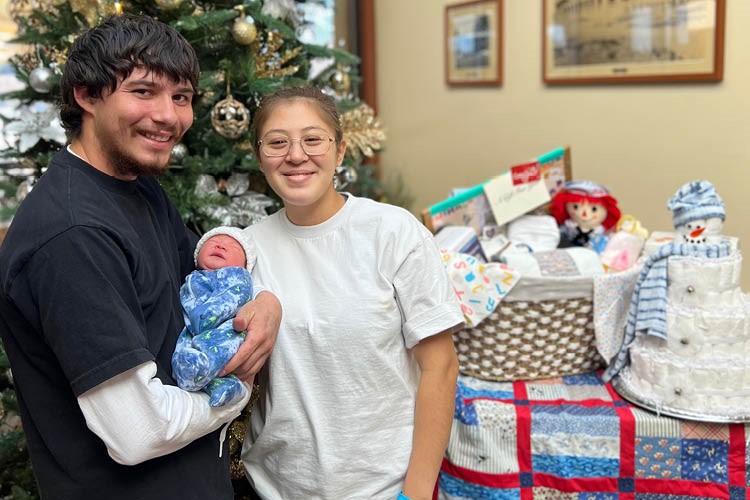 January 5, 2022
Kingman Regional Medical Center (KRMC) is thrilled to welcome baby Carlos to our community. Born to Chris Fernandez and Rebecca Kulukhon-Slwooko, Carlos was the first baby delivered at KRMC in 2022. He came into the world on January 1st at 10:04 a.m., weighing 6 pounds, 11.5 ounces, and measuring 21 inches long. 
Per tradition, Carlos's family received a gift basket of items for mom and baby, which included donations from:
•    Del E. Webb Wellness and Rehabilitation Center
•    KRMC Gift Boutique
•    KRMC Public Relations 
•    KRMC Labor and Delivery Unit
•    KRMC Security 
•    KRMC Little Minnows
KRMC wishes the family a happy and healthy new year!