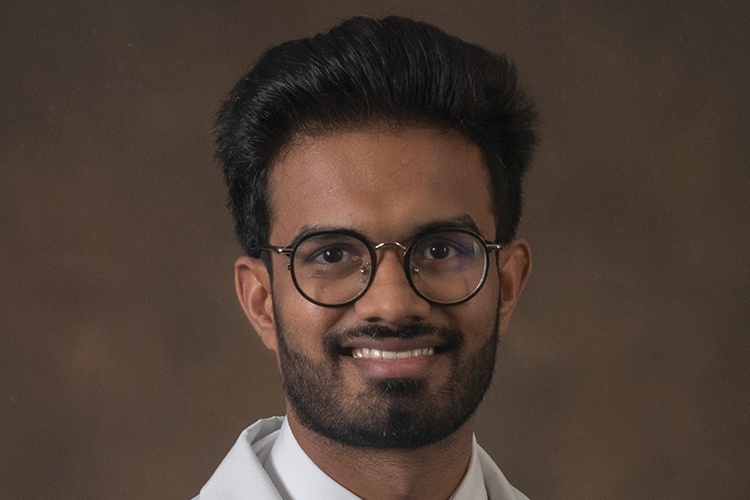 January 10, 2023
KRMC is pleased to welcome Dr. Kalaimani Elango to Kingman Cardiovascular Associates.
As an invasive cardiologist, Dr. Elango diagnoses and treats conditions affecting the heart, such as congestive heart failure, heart attack, and heart rhythm problems.
He specializes in performing cardiac procedures such as angiograms for identifying blocked arteries and insertion of pacemakers to regulate heart rhythm.
Dr. Elango's approach to patient care involves more than diagnosing and treating existing heart issues. He works closely with his patients to manage their heart health. "I strongly emphasize the preventive aspects of cardiology by addressing patients' cholesterol, blood pressure, and other risk factors," he says. "The goal is to do everything we can to prevent any further heart damage."
Dr. Elango earned his medical degree from Madras Medical College in Chennai, India. He then completed his medical residency at the State University of New York in Buffalo, New York, followed by fellowship training in cardiovascular disease at the at the University of Nevada, Las Vegas.
He is board certified by the American Board of Internal Medicine.