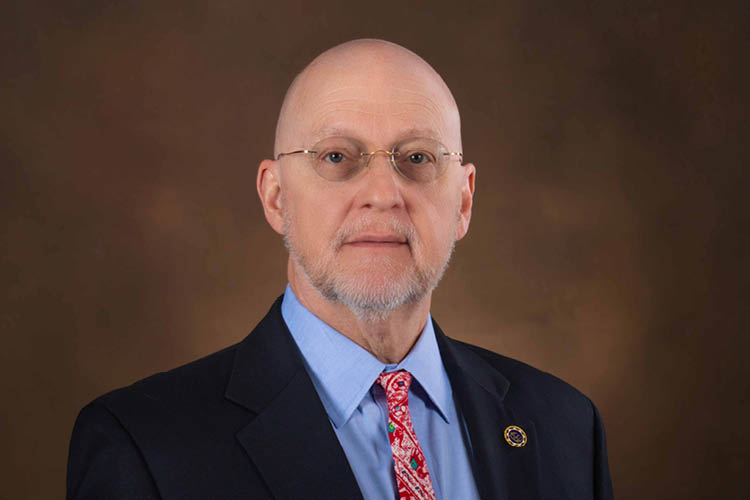 May 1, 2023
After an extensive national search, Dr. John Hall was named chief medical officer of Kingman Regional Medical Center, the health system announced today. 
 Hall's career includes wide-ranging experiences as a practicing physician and in physician leadership, academia, and the business of healthcare. Hall practiced as an anesthesiologist for many years before taking on roles in medical administration and compliance.
Hall most recently served as chief medical officer for Knox Community Hospital in Mount Vernon, Ohio. He said the appeal of a smaller community hospital brought him to Kingman Regional Medical Center.
In his role as CMO, Hall will work to strengthen relationships among the health system's physicians and leadership. "Common goals – like improving care metrics and safety— can bring our doctors and hospital administration together in the best interest of our patients," said Hall. 
He describes his leadership style as collaborative – he works to fully understand any barriers and issues before developing solutions tailored to the individual organization.
Hall received his medical degree from the University of Cincinnati, business degrees from Texas Tech University and University of Texas Rio Grande Valley, and a law degree from Concord Law School.
He is certified in anesthesiology, pediatric anesthesiology, legal medicine, and medical management. He is a member of the American College of Legal Medicine, the American Health Law Association, and the California Bar.