COVID-19 is an evolving situation. Kingman Regional Medical Center is working with public health partners at all levels and will continue to provide updated information as it becomes available.
---
Situation Update
COVID-19 STATUS AT KRMC*
4,416 Individuals tested for COVID-19 (total to date)
4,293 Results returned
4,027 Negative
266 Positive (25 hospitalized)
123 Test results pending
*Please note that the statistics listed above are for KRMC only and do not include numbers reported by other medical providers in the Kingman area. See the Mohave County Department of Public Health Coronavirus Response Hub for total case numbers in our area.
1573 confirmed cases in Mohave County
---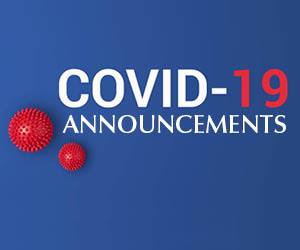 KRMC Eases Some Visitor Restrictions for Hospitalized Patients
Kingman, Arizona, June 10, 2020 – Kingman Regional Medical Center (KRMC) will allow limited visitation for some hospitalized patients. The hospital has been closed to all visitors since March 14 in response to the COVID-19 pandemic.
 
Patients who are not under isolation precautions (those who test negative for COVID-19 or other infectious disease) can now receive visitors within the following constraints.... Read more
---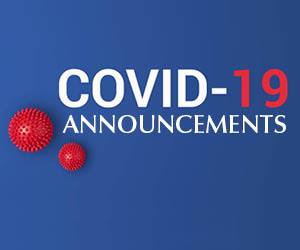 KRMC offers COVID-19 antibody tests to the public
Kingman, Arizona, May 7, 2020 – Beginning Monday, May 11, Kingman Regional Medical Center (KRMC) will offer antibody tests for SARS-CoV-2― the virus that causes COVID-19. The test can possibly detect if someone had COVID-19 in the past.
 
When someone is infected with COVID-19, their immune system may produce proteins called antibodies to fight the virus. After the person has recovered, an antibody test can usually detect these proteins in their blood.... Read more
---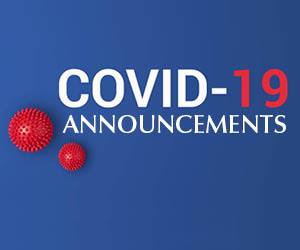 KRMC asks the public to not bring children to the ER unless they need care
Kingman, Arizona, April 6, 2020 – To limit the spread of COVID-19 in our community, KRMC has implemented strict visitor restrictions―including at the KRMC emergency room (ER). At this time, children under 12 who are not patients are restricted from entering the ER.

Please do not bring children to the ER unless they need emergency medical care. Children who are not needing medical care cannot enter the facility., .... Read more
---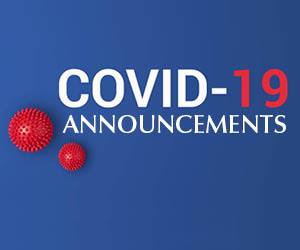 KRMC issues guidance for seeking medical care for COVID‑19 symptoms
Kingman, Arizona, April 1, 2020 – Now that cases of COVID-19 have been identified in our community, Kingman Regional Medical Center (KRMC) is sharing the following information with community members about when and how to seek medical care if they have respiratory symptoms. We have temporarily changed our processes to limit the spread of illness.
Symptoms of COVID-19 include a cough, fever, and shortness of breath. A few patients have reported early symptoms of body aches and headaches as well. ALWAYS CALL 911 if you are having severe breathing difficulties (feel you cannot catch your breath)., .... Read more
FAQ's
---
COVID-19 is a newly recognized respiratory illness caused by a novel coronavirus, called SARS-CoV-2 (severe acute respiratory syndrome coronavirus 2).
Since COVID-19 is newly recognized, it is not completely understood by health experts. Investigations to learn more are ongoing. The U.S. Centers for Disease Control (CDC) maintains a public website that provides reliable information based on the most current scientific knowledge. Regular updates are posted on the CDC site as new information becomes available.
It is thought that COVID-19 spreads through respiratory droplets produced when an infected person coughs or sneezes. The invisible droplets can land in the mouths, noses, or eyes of people who are nearby (within about 6 feet). They can also land on nearby objects and surfaces.
A person can also be exposed and potentially infected by touching an object or surface that has the virus on it― and then touching their own mouth, nose, or eyes. It is thought that the virus can possibly live on surfaces for a period of time. This is why personal precautions such as hand-washing and avoiding touching your face are so important.
There is currently no vaccine for COVID-19. Individuals must take measures to protect themselves and their communities. The best way to avoid illness is to avoid being exposed altogether.
Our local, state, and national governments have issued stay-at-home orders and other guidelines to promote physical distancing. However, many people still need to attend work or go out for necessities. Use the following precautions to help limit the spread of illness:
When you do go out, use a cloth face cover over your mouth and nose. This will help protect others in case you are infected. Note, children under 2 and anyone who cannot remove a face cover should not wear a face cover.
Maintain a six-foot distance between you and other people.
Cleanse your hands often. Wash with soap and water for at least 20 seconds or use an alcohol-based hand sanitizer with at least 60% alcohol.
Avoid touching your eyes, nose, and mouth.
Cover your cough or sneeze with a tissue, then throw the tissue in the trash.
Clean and disinfect frequently touched objects and surfaces using a regular household cleaning spray or wipe.
In some cases, a person can become infected with COVID-19 and show no symptoms. This is why it is important for all people to take precautions.
People who become ill with COVID-19 have a fever, cough, and trouble breathing.

If you do not feel well, STAY HOME.  Call your health care provider or use KRMC's online telemedicine service―Care Anywhere to determine whether you need further medical care. However, if you have chest pain, severe breathlessness, or another emergency, call 911.
At the present time, cold and flu viruses are common in our area. Whether you have seasonal flu, the common cold, or something else, it's very important you stay away from others when you're sick.
If you have the symptoms described above and plan to see a healthcare provider or go to urgent care, please clean your hands before entering any healthcare facilities. Stations with hand sanitizer are located at entrances in the hospital and at all KRMC clinics.
Please visit the following websites for reliable, up-to-date information:
If you have additional questions or concerns, contact KRMC's Coronavirus Call Center at 928-263-3456.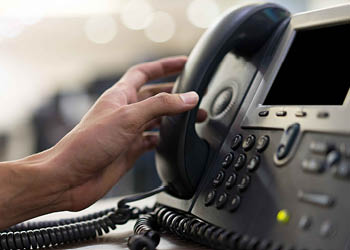 KRMC has set up Call Centers for dealing with COVID-19:
For general questions or concerns, call our Coronavirus Call Center at (928) 263-3456.
If you have been tested for COVID-19 at KRMC and are waiting for results, call (928) 263-3128.
Other hotlines are available for help in this time of crisis.
SAMSHA (Substance Abuse and Mental Health Services Administration) offers a Disaster Distress Helpline dedicated to providing immediate crisis counseling for people who are experiencing emotional distress related to any natural or human-caused disaster. Call 1-800-985-5990 or text TalkWithUs to 66746 to connect with a trained crisis counselor. For more information, visit https://www.samhsa.gov/find-help/disaster-distress-helpline
211 Arizona provides statewide information and resources by county. Dial 2-1-1 or visit https://211arizona.org/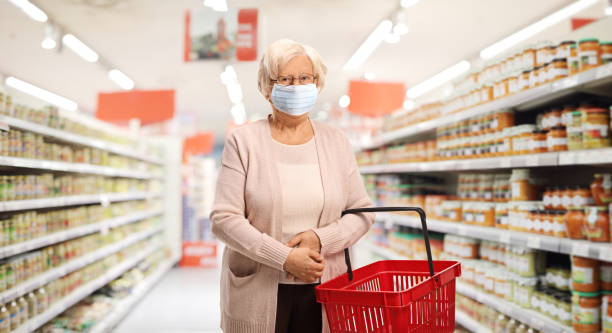 The Salvation Army has coordinated with community volunteers to offer assistance with grocery delivery. If you are unable to obtain groceries during the COVID-19 pandemic, please call (928) 718-2600 extension 202, or email ann.graff@usw.salvationarmy.org
Special Hours and Delivery Services
As we collectively work to maintain social distance and limit the spread of illness, many businesses are offering special hours and other accommodations. The following list is offered for your convenience. If you have questions about any of the following services, please contact the store.
Bashas' offers a dedicated hour for shoppers 65 and older; Wednesdays, 5am-6am
Safeway stores offer dedicated shopping hours for seniors and others at risk (pregnant, immunocompromised); Tuesdays and Thursdays, 6am-9am
Smith's offers dedicated shopping hours for seniors Mondays, Wednesdays, and Fridays from 7am to 8am and free online order pick-up for all customers.
Walmart offers a dedicated shopping hour for seniors Tuesdays 6am-7am (including Pharmacy and Vision) and free pick-up for online orders over $30 for all customers.
Dollar Tree offers dedicated shopping hours for seniors Monday-Saturday 8am-9am and Sundays 9am-10am
99 Cents Only offers a dedicated shopping hour for seniors and others at risk (pregnant, immunocompromised); Tuesdays and Thursdays, 7am-8am
 CVS offers free prescription delivery. Sign up online at https://www.cvs.com/content/delivery

We are currently accepting donations of latex-free exam gloves, surgical gowns, Tyvek-type disposable paper jumper suits, shoe covers, masks, N95 masks, and hand sanitizer. If you would like to donate any of these items or make a monetary donation, please contact Ben McGlothlin at (928) 263-3873. If there is no answer, please leave a message with your name and phone number, and we will return your call as soon as possible.

Many local citizens have reached out to ask if we are accepting homemade masks. Centers for Disease Control and Prevention (CDC) is now recommending masks be worn in public settings to help prevent the spread of COVID 19. KRMC believes homemade cloth masks will be useful for some of our staff to use in non-direct patient care settings where social distancing is not always possible.  We are accepting homemade cloth masks that follow the CDC's sewn mask instructions, as linked below:

https://www.cdc.gov/coronavirus/2019-ncov/prevent-getting-sick/diy-cloth-face-coverings.html

KRMC will continue to supply our workforce with the proper personal protective equipment (PPE) to care for suspected and confirmed COVID 19 patients. We believe the addition of these cloth masks when appropriate, will help us better protect our staff and patients.   
Diagnostic Testing
To diagnose a current COVID-19 infection, we use a nucleic acid test – also called a PCR (polymerase chain reaction) test. For this test, we take a sample of mucus from the nose to send for laboratory analysis. This analysis looks for the genetic material of SARS-CoV-2, the virus that causes COVID-19.
Testing is reserved for patients who meet certain criteria for symptoms and exposure. If you are concerned about your symptoms and possible exposure, complete a virtual visit with KRMC Care Anywhere.
Antibody Testing
Antibody testing – also known as serology testing – is used to detect whether someone has previously been infected with SARS-CoV-2. It does not diagnose a current infection. For this test, the patient gives a sample of blood to send to a laboratory for analysis. The lab analysis looks for IgG (immunoglobulin G) antibodies, which are proteins the immune system produces in response to SARS-CoV-2.  You must have an order from a provider to get an antibody test. If you think you may have been infected with COVID-19 in the past, complete a virtual visit with KRMC Care Anywhere to consult with a provider. Learn more about requesting an antibody test.
Virtual Visits with KRMC Care Anywhere
To limit the spread of COVID-19,KRMC asks that patients with respiratory symptoms stay home and consult a provider through our telemedicine platform. No insurance is required. For more information or to start a visit, go to krmc.zipnosis.com.
---
Strict Visitor Restrictions for Kingman Regional Medical Center During COVID-19 Outbreak