Comprehensive Care for Breathing Conditions
Lung disease and breathing disorders continue to be the leading cause of illness and death in northwest Arizona. To meet the growing need in our community for quality care close to home, Kingman Pulmonary Associates at Kingman Regional Medical Center (KRMC) provides state-of-the-art clinical evaluation, diagnosis and treatment services to patients with health conditions related to lungs and breathing.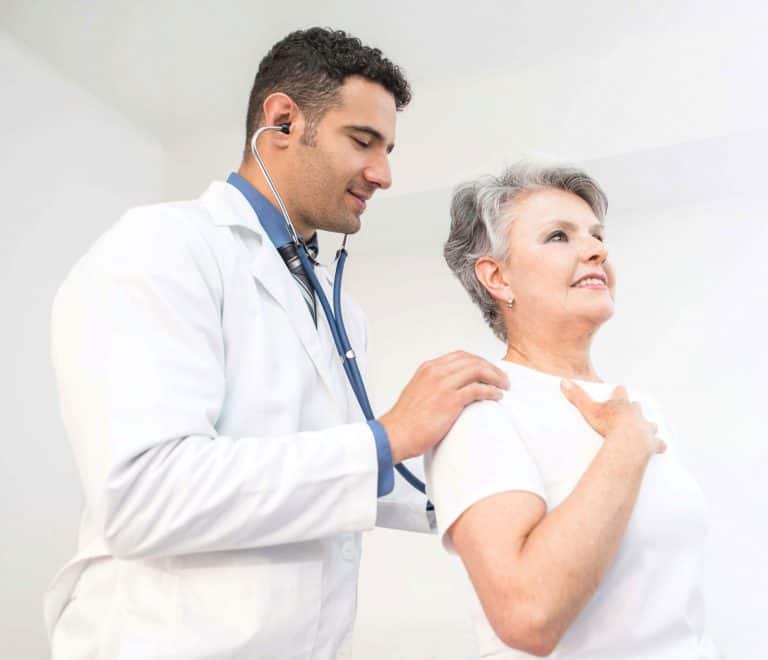 Our pulmonary program involves a multidisciplinary team, which includes physicians who are board-certified in pulmonology, critical care, and sleep medicine. These specialists collaborate as a team to ensure that your problem is thoroughly evaluated and that all treatment options are considered. They also work closely with other healthcare professionals at KRMC, such as our Mayo-trained radiology group, ENTs, allergists, surgeons, cardiologists, and respiratory therapists to address your specific needs for treatment and recovery.
Additionally, with KRMC's membership in the Mayo Clinic Care Network, our pulmonary team has direct access to Mayo Clinic medical expertise and research. This relationship keeps us abreast of the latest advances in pulmonology and critical care medicine.
Conditions Treated
Kingman Pulmonary Associates provides diagnosis, treatment and rehabilitation for most lung or breathing conditions in adults and children, which include:
Asthma
Acute and chronic pulmonary emboli
Bronchiectasis
Chronic Bronchitis
COPD
Cystic fibrosis
Emphysema
Fungal infections of the lung (Valley Fever)
Granulomatous lung diseases
Interstitial lung disease
Lung cancer
Pneumonia
Pulmonary hypertension
Pulmonary vascular diseases
Sleep apnea and other sleep disorders
Tuberculosis and nontuberculous mycobacterial pulmonary disease
Services Provided
KRMC's pulmonology program features state-of-the-art technologies and facilities that help in the diagnosis and treatment of patients:
Arterial Blood Gas Testing
Bronchoscopy, including state-of-the-art technology called navigational bronchoscopy
Critical Care Program
Lung Cancer Screening
Lung Nodule Clinic
Pulmonary Function Testing
Pulmonary Rehabilitation
Respiratory Therapy
Sleep Disorders Center
Smoking Cessation Therapy
Thoracic Surgery