Helping You Restore Movement and Function After an Illness or Injury
Kingman Regional Medical Center (KRMC) is the region's leading provider of physical and occupational therapy services. We provide therapy services on an outpatient basis at two convenient locations in Kingman, AZ. Our modern facilities are equipped with advanced therapeutic technologies and staffed by licensed physical and occupational therapists skilled in evidence-based therapeutic care.
Our Therapy Team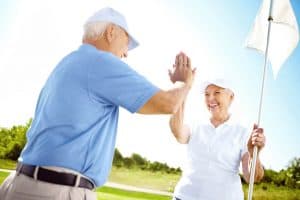 KRMC employs only licensed physical and occupational therapists; some are also certified in specialty therapies for treating such conditions as balance disorders and lymphedema.
Our therapists work closely with your healthcare provider to assure coordinated care that results in the best possible recovery from illness, injury, or a debilitating condition.
Conditions Treated
Examples of conditions treated at KRMC on an outpatient therapy basis include:
Amputations
Arthritis
Back, neck, and joint pain
Balance deficits and falls
Developmental disabilities
Extremity dysfunction
Joint replacement
Lymphedema
Lung conditions
Musculoskeletal conditions
Neurodegenerative disorders
Sports-related injuries
Work-related injuries
Occupational Therapy Services
Restores personal independence using education, training, and exercises to help you perform daily activities at home, work, and leisure.
Uses evidence-based occupational therapy techniques and technologies to assist patients in learning adaptive skills for daily living.
Physical Therapy Services
Restores maximum movement and functional ability using exercises and physical agents to build strength, control pain, and promote healing.
Uses evidence-based physical therapy techniques and technologies for improving and enhancing physical abilities.