Convenient Outpatient Care for Patients Who Need Intravenous Medications
The Outpatient Infusion Center at Kingman Regional Medical Center (KRMC) provides a safe and comfortable setting for infusion therapy, which involves delivering medications or nutrients to your body through an intravenous tube (IV).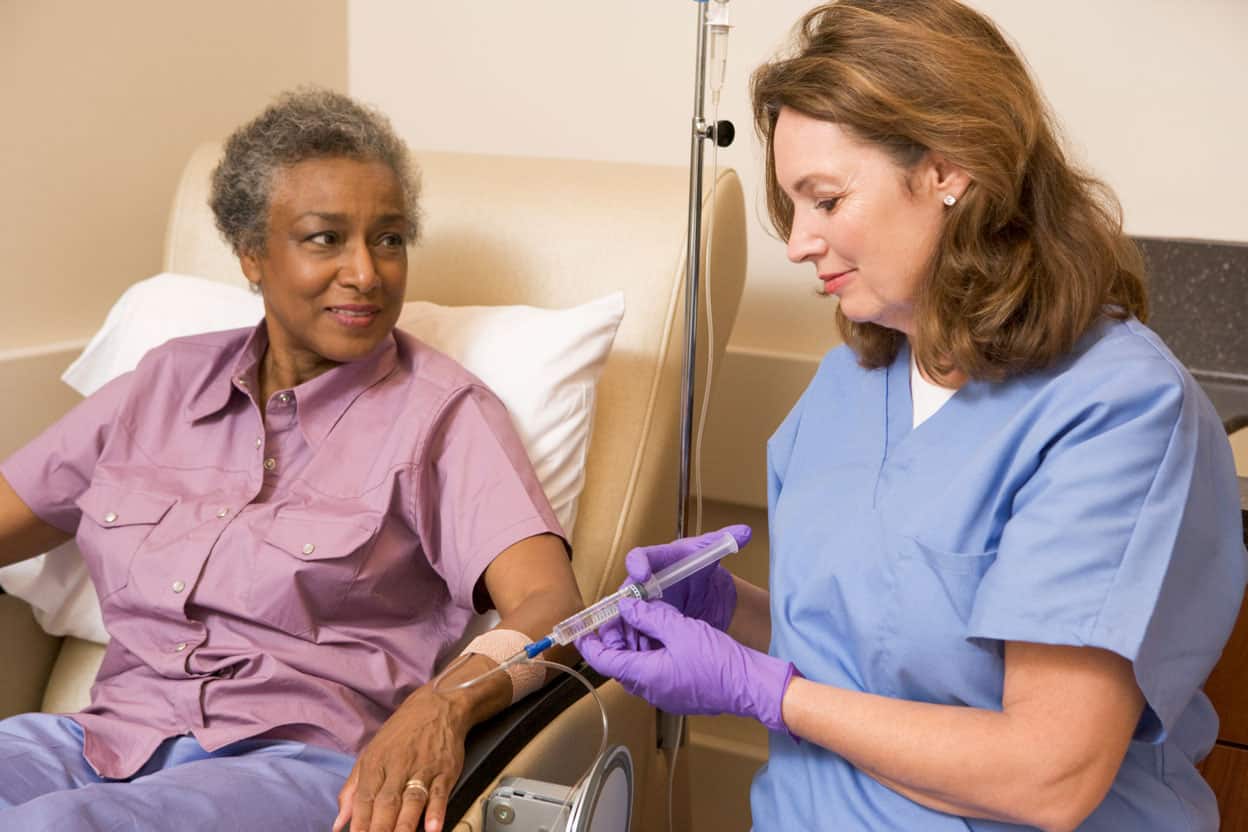 Our infusion services are provided on a convenient outpatient basis, where you visit just long enough to receive your infusion treatment and then leave immediately after. This helps decrease time spent in clinics, hospitals, and nursing homes and reduces your medical costs.
KRMC has partnered with Amerita Specialty Infusion Services to provide infusion services at our center. Amerita's skilled pharmacists and nurses coordinate closely with your doctor on your treatment plan. Additionally, they provide you care and attend to your needs during the infusion process to assure your comfort and safety.
KRMC Infusion services are covered by most health insurances including Medicare and AHCCCS upon referral of your physician.
Conditions Treated
Infusion therapy is prescribed by your doctor for conditions that cannot be treated effectively by oral medications. These conditions can include:
Blood diseases and disorders
Chronic pain
Crohn's Disease
Dehydration
Diabetes
Hepatitis C
Immune deficiencies
Infections
Multiple sclerosis
Nutrition deficiencies
Osteoporosis
Renal failure
Rheumatoid arthritis
Services
Along with administering intravenous medications ordered by your doctor, we provide:
Antibiotic therapy
Biologicals
Blood product administration (IVIG)
Blood transfusions
Hydration
Iron replacement
Pain management
Self-injection training by a registered nurse