Clinical Analysis for Accurate Diagnoses and Effective Treatment
Did you know that over 70% of medical treatment decisions made by healthcare providers are based on your laboratory testing? The Kingman Regional Medical Center (KRMC) laboratory provides those essential services while you are in the hospital or on an outpatient basis at several convenient laboratory locations in the area. The KRMC Laboratory provides a complete menu of laboratory testing services for any test your provider orders for your care.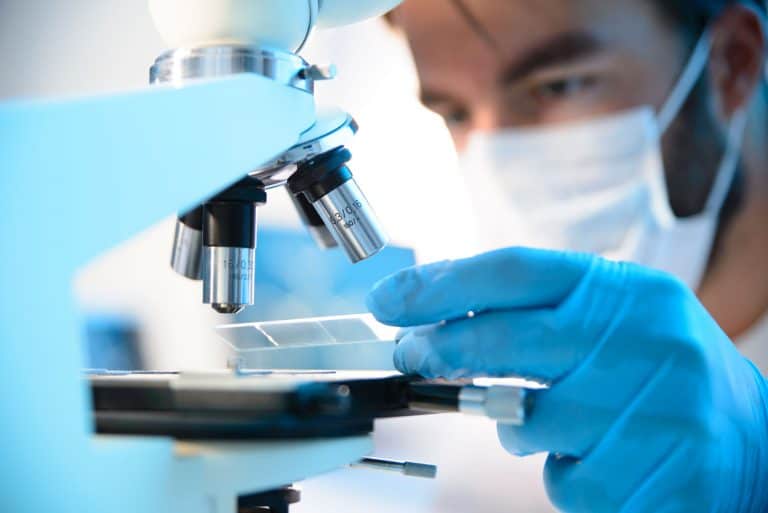 Our staff includes board-certified pathologists (physicians who specialize in interpreting laboratory tests and diagnosing disease), certified medical technologists/technicians, certified histologists, and experienced phlebotomists. These laboratory professionals are dedicated to providing accurate and timely laboratory testing so that any needed medical treatment can begin immediately.
The Quality You Expect, the Service You Deserve
Our experienced phlebotomists are specially trained to collect your blood with technical precision, attention to detail, and professionalism. Our pathologists, histologists, and medical technologists ensure the integrity of every test and the rapid delivery of results to your provider.
KRMC Laboratory services are certified by the College of American Pathologists (CAP), Centers for Medicare and Medicaid Services (CMS), American Association of Blood Banks (AABB), Food and Drug Administration (FDA), and Commission on Office Laboratory Accreditation (COLA).
In addition to serving thousands of hospital patients and outpatients each year, we also serve assisted living facilities, nursing homes, and home healthcare providers.
We Offer Comprehensive Testing Services In:
Chemistry and endocrinology
Hematology and coagulation
Immunohematology and transfusion services
Immunology and serology
Microbiology
Molecular
Mycology
Parasitology
Pathology
Urinalysis
Virology
To make your lab visit as smooth as possible, please remember to bring your doctor's order for laboratory testing along with your insurance card. Before your lab visit, check with your provider about fasting or other requirements.