Chiropractic Care for Effective Pain Relief
KRMC's Chiropractic services provide our patients with first-rate treatments and gentle care. Whether you're experiencing pain in your shoulders or your lower back, chiropractors have the training and education to address discomfort in many areas of the body.
What Is a Chiropractor?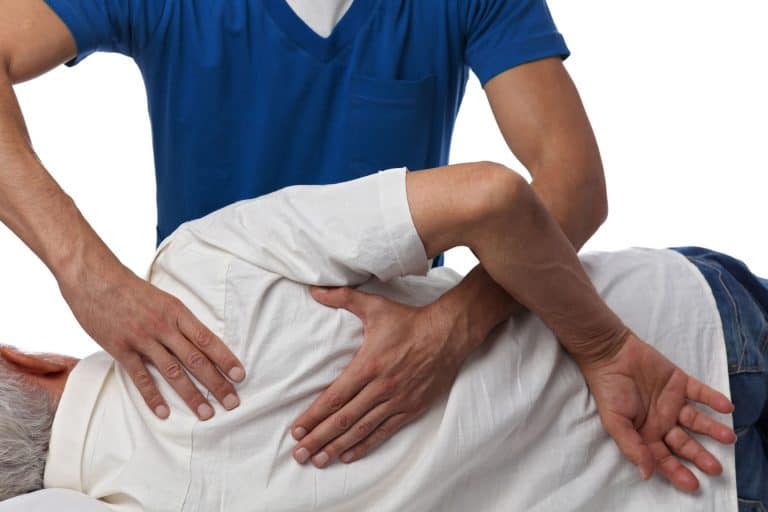 A doctor of chiropractic (DC), more commonly known as a chiropractor, practices a hands-on, drug-free approach to health care that includes comprehensive patient examination, diagnosis, and treatment. Chiropractors are trained in diagnosing musculoskeletal (muscle and bone) illness and can also recommend stretches and exercises to help manage your condition. Additionally, they offer nutritional, dietary, and lifestyle counseling based on your health needs.
Many believe chiropractic care is limited to issues of the spine and neck. In fact, chiropractors can treat a range of conditions, such as:
muscle and joint pain
low back pain
headache/migraine
plantar fasciitis
herniated disc
sprains/strains
inflammation
What to Expect at Your Chiropractic Appointment
A chiropractor will perform a physical examination and order any necessary imaging or laboratory tests to diagnose you. If chiropractic care is not suitable for your condition, your chiropractor will refer you to the appropriate health care provider.
On your first visit, you will receive a comprehensive examination, diagnosis, and treatment through one or more of the following methods:
Chiropractic adjustment – your chiropractor uses controlled force to correct your body's alignment and improve physical function
Sports or athletic taping – you chiropractor applies tape directly to the skin to help keep your muscles and/or bones in the right position
Class 4 laser therapy – laser therapy involves using specific wavelengths of light to promote your body's natural healing mechanisms – this helps to lessen pain and inflammation and decrease healing time