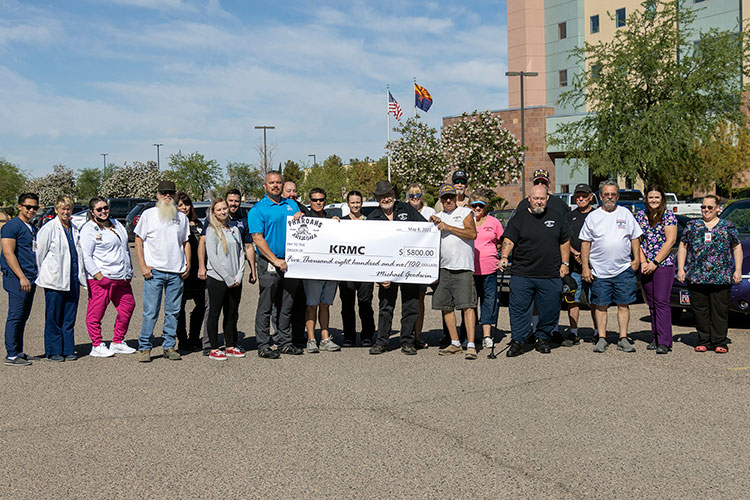 May 20, 2021
The Pharoahs Car Club Arizona recently held a car show fundraiser to benefit local first responders. 
The idea came up at a casual member breakfast and quickly gained support in the organization. "A couple of us are retired cops," said Paul, a Pharoahs member. It seemed natural to give back to first responders. With raffles, awards, food, and other activities the all-day event brought 136 cars and included Pharoahs members from out-of-state. 
Ultimately, the Pharoahs presented a check for $5,800 to Kingman Regional Medical Center. "It's wonderful to see how the Pharoahs stepped up to show this support for our first responders so they can continue to take care of our community," said Scott Kern, director of the KRMC Foundation.
The funds will support local first responders and healthcare workers, including nursing scholarship programs through KRMC Volunteer Services.