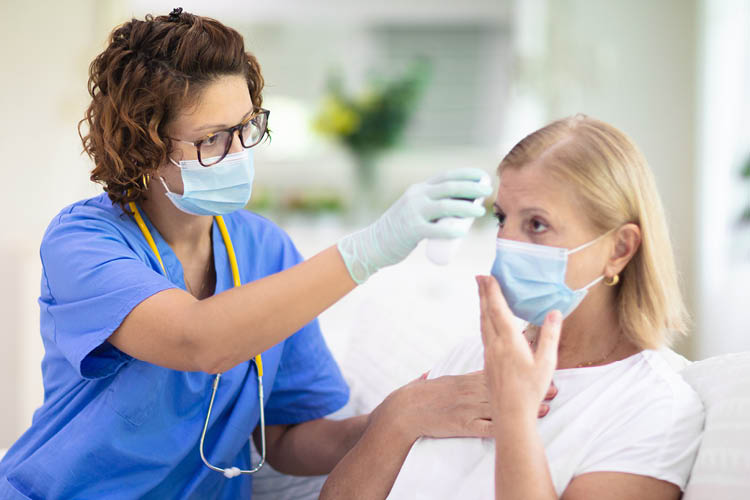 October 21, 2020
 Kingman, Arizona, October 21, 2020 – While the City of Kingman has lifted its mask mandate, Kingman Regional Medical Center (KRMC) announced today that it will continue to require masks in all KRMC facilities.
All employees, patients, and visitors must wear a mask in the hospital or in any KRMC medical clinic or business office. KRMC will also continue to screen anyone entering its facilities for COVID-19 symptoms.
According to KRMC CEO, Will McConnell, "COVID-19 continues to circulate in our community and it's vital that we do all we can to protect people in medical settings from infection."
Medical science shows that COVID-19 mainly spreads through respiratory droplets when an infected person talks, coughs, or sneezes. The invisible droplets can land in the mouths, noses, or eyes of people who are nearby.
Masks help limit the spread of COVID-19 through saliva droplets.
To help protect against infection, KRMC encourages everyone to wear a face-covering over their mouth and nose while in any public setting. Additionally, it is important to wash your hands often, clean and disinfect frequently touched surfaces, and stay home when you are sick.
For more information about COVID-19 and KRMC's policies and procedures for limiting the spread, please visit azkrmc.com/covid-19.