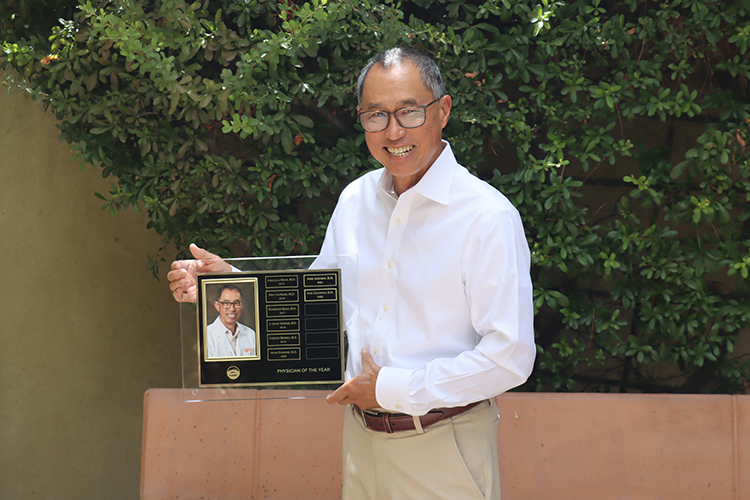 July 7,2022
Emergency Physician Dr. Jose Gochoco has been named KRMC's 2022 Physician of the Year.
Board certified in emergency medicine, Dr. Gochoco joined Kingman Regional Medical Center over 30 years ago. He is eager to share his knowledge with the resident physicians and staff who work alongside him. Both patients and colleagues appreciate the thorough, attentive care he provides, saying he takes extra time to listen and understand each patient's experience. 
KRMC's nomination committee received several testimonials about Dr. Gochoco's work. "Dr. Gochoco serves our community with the greatest compassion, going above and beyond the call of duty," read one submission.
Dr. Gochoco is regarded as a leader, team player, teacher, and an advocate for all patients who find themselves in need of emergency care.
Congratulations, Dr. Gochoco! KRMC is proud to have you in our health system!