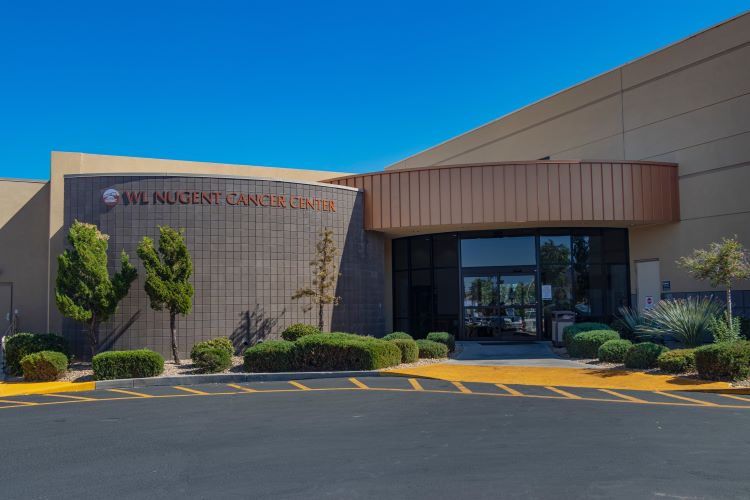 May 30, 2023
The American Cancer Society recently awarded a $20,000 transportation grant to KRMC's WL Nugent Cancer Center.
For patients with cancer, transportation challenges can create barriers to receiving treatment. Many people need daily or weekly treatment, often for several months. Family and friends may help, but they may not always have the time or resources to provide every ride. For some patients who come from rural areas of Mohave County to receive treatment, this burden is even more pronounced. 
"Not having access to high-quality cancer treatment due to where you live contributes to the disparities we see in cancer outcomes. It's important to provide the funding and programming needed to keep a lack of transportation from impacting survival," said Dr. Arif Kamal, chief patient officer for the American Cancer Society. 
This year's award is the third transportation grant the WL Nugent Cancer Center has received from the American Cancer Society. Last year, the grant helped to provide 2,268 rides to local patients receiving cancer treatments. 
Jaime Cook, MS/CM, case manager at WL Nugent Cancer Center, has led the efforts to secure and renew the funding each year. "It's important that we do all we can to alleviate the costs associated with treatment so our patients can continue to get high-quality cancer care close to home," said Cook.
Using the grant funding, WL Nugent Cancer Center partners with Woody's Chevron to provide gas vouchers and gift cards. The cancer center coordinates other arrangements for patients without their own vehicles or those who need medical transportation.