Rauchel C. Farris, FNP-C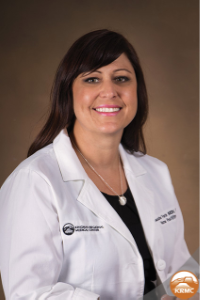 Specialties
Nurse Practitioner - Family
Office Location
Joshua Tree Pediatrics
2202 N Stockton Hill Rd Ste 100
Kingman, AZ 86401-4622
Contact
About Me
Rauchel Farris, FNP-C specializes in primary care for patients of all ages. As a primary care nurse practitioner, Farris is skilled in diagnosing and treating a variety of health conditions. She provides such preventative care as annual checkups, screenings, and immunizations.

Farris has ample experience in patient care. Before becoming a nurse practitioner, she worked as a certified critical care nurse in KRMC's intensive care unit for eight years. Farris says her patient care philosophy centers on listening to her patients "they are the experts in their lives." She is passionate about her patients' health, saying "I want to inspire them to believe that maintaining good health is within their reach." She works to identify the cause of a health issue and correct it rather than addressing only the symptoms.

Farris is also involved in KRMC's Anti-Microbial Stewardship program, which promotes appropriate use of antibiotics to curb the spread of drug-resistant organisms.