Nancy E. Dooling, FNP-C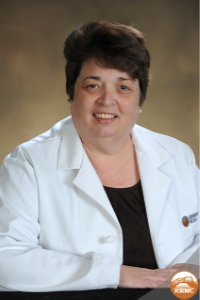 Specialties
Nurse Practitioner - Family
Office Location
KRMC Urgent Care
1726 E Beverly Ave Ste A
Kingman, AZ 86409-3500
Contact
About Me
As a certified family practice nurse practitioner, Nancy Dooling provides care to patients of all ages, from newborn to the elderly.

Dooling has abundant experience in patient care; she practiced as a nurse for 20 years before completing her training as a nurse practitioner in 2002.

Her patient care approach centers on keeping the patient involved. She goes over every treatment option with her patients so they can make informed decisions for their own health.

"Listen to your patients, " she said "they usually know what's wrong with them." She enjoys watching patients become more knowledgeable about their bodies and their health.