Kaylee M. Herrero, PA-C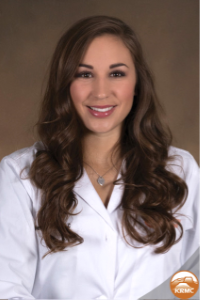 Office Location
Kingman Orthopedics And Sports Medicine (HMC)
3801 Santa Rosa Dr Ste 102
Kingman, AZ 86401-2311
Contact
About Me
As a physician assistant at KRMC Orthopedics, Kaylee Herrero treats musculoskeletal injuries, fractures, ligaments injuries, arthritis, and more.

Herrero obtained her education from Northern Arizona University, completing the Physician Assistant Program at the Phoenix Biomedical Campus.

Always interested in the medical field, Herrero chose to become a physician assistant to acquire a broad base of knowledge, as PAs have the ability to change specialties.

Her approach to patient care involves getting to know her patients individually, including their hobbies and interests. "I treat them like a friend or family member. I want to figure out what's important to them – not necessarily to me, " to determine how best to treat each patient.

Herrero is invested in continued learning, "not only from supervising and attending physicians, but there is a lot that you can learn from your patients, " she says.