Jeremy H. Kaplan, MD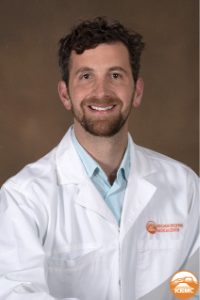 Office Location
High Desert Gastroenterology
1739 Beverly Ave Ste 204
Kingman, AZ 86409-3593
Contact
About Me
As a gastroenterologist and hepatologist, Dr. Jeremy Kaplan specializes in the diagnosis and treatment of the digestive tract – including the esophagus, stomach, and intestines, and the biliary system – including the liver, pancreas, gallbladder, and bile ducts.

Dr. Kaplan attended medical school at Tufts University in Boston before completing a residency in Internal Medicine at Thomas Jefferson University Hospital in Philadelphia. He then completed a three-year fellowship in Gastroenterology and Hepatology at New York Presbyterian Hospital/Columbia University in New York City. He is trained in endoscopy and colonoscopy procedures to provide accurate diagnoses for his patients.

"I try to provide the best quality of care to every patient I see, " says Dr. Kaplan. He takes time with each patient to explore how diet, exercise, work, and home life interact to affect the health of the individual. "I want to create a lasting relationship and work with the patient to achieve their health goals."