Daniel Sudilovsky, MD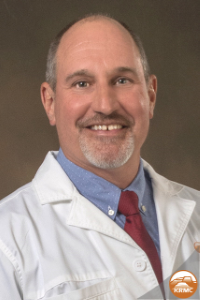 Office Location
Kingman Regional Medical Center (Pathology)
1740 Sycamore Ave Ste C
Kingman , AZ 86409-1039
About Me
Dr. Daniel Sudilovsky is a board-certified anatomic and clinical pathologist with over 30 years of experience.
As a pathologist, Dr. Sudilovsky identifies disease through laboratory analysis of tissue samples, bone marrow, blood, and other body fluids.
Dr. Sudilovsky relies on his expertise in breast pathology, genitourinary pathology, and cytology to diagnose a range of diseases, including cancer.
Making an accurate diagnosis is vital because it guides the treatment plan for each patient. "Pathologists have far more impact on patient care than many people realize," said Dr. Sudilovsky. He enjoys being "the doctor's doctor," he added, as his diagnoses set the course for the patient's treating physician.
Dr. Sudilovsky is an advocate for multidisciplinary care, believing better collaboration between health professionals improves care for the patient. He joined KRMC in 2021 and says he was drawn to the health system because of the collegiality among the physicians.
Medical School: Case Western Reserve University School of Medicine – Cleveland, Ohio
Residency: University of California San Francisco – San Francisco, California (Anatomic/Clinical Pathology)
Fellowship: University of California San Francisco – San Francisco, California (Surgical Pathology, Cytopathology)