Adel R. Shehata, MD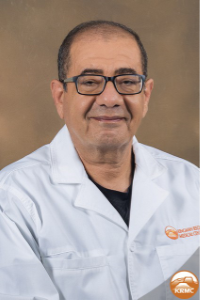 Specialties
Cardiology - Interventional
Office Location
Kingman Cardiovascular Associates
1739 E Beverly Ave Stes 214&217
Kingman, AZ 86409-3593
Contact
About Me
As a cardiologist, Dr. Adel Shehata evaluates and treats conditions affecting the heart and blood vessels, including atrial fibrillation, coronary artery disease, carotid artery disease, hypertension, heart failure, and valvular heart disease. 
After practicing for over 20 years in Las Vegas, Dr. Shehata joined KRMC in 2021 because he liked the appeal of a smaller community. Dr. Shehata values the personal connections he creates with each patient, learning about their families and work to better understand their health. 
He emphasizes the importance of preventing heart conditions through healthy lifestyle choices. "Procedures like a catheter or stent would be the final step," he says, "but hopefully if we do a good job, we can prevent the need for those." 
Dr. Shehata earned his medical degree from Zagazig University Faculty of Medicine. He then completed his residency with Suny/Downstate Medical Center in Brooklyn, New York, followed by fellowship training in cardiovascular disease and internal medicine in Hartford, Connecticut.
Medical School: Zagazig University Faculty of Medicine – Zagazig, Egypt
Residency: Suny/Downstate Medical Center – Brooklyn, New York (Internal Medicine)
Fellowship: Hartford Hospital – Hartford, Connecticut (Cardiovascular Disease, Internal Medicine)