Yusria R. Malik, MD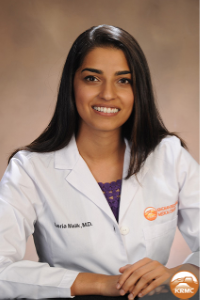 Office Location
Kingman OB/GYN Associates
1739 E Beverly Ave Ste 200
Kingman, AZ 86409-3593
Contact
About Me
As an board certified OB/GYN, Dr. Malik specializes in the full spectrum of women's health care, treating women from adolescence to menopause. She provides obstetric and gynecological care, performing office visits, annual exams, and surgeries such as hysterectomy and cesarean section.

Dr. Malik encourages her patients to take charge of their own health; she offers guidance on health matters from birth control to nutrition. She is passionate about women's health, stressing that it is often neglected. She adds "I have enormous respect for pregnancy and motherhood; to be able to guide women – especially first-time moms – into that new phase is an honor for me."

Dr. Malik attended the University Of Nevada School Of Medicine in Reno. She then completed her residency in Obstetrics and Gynecology at the University Of Nevada School Of Medicine in Las Vegas. Additionally, she has traveled to Mexico and Cambodia for schooling and medical missionary work.

"I am extremely committed to this community and my profession; I hope to serve the women of Kingman well," says Dr. Malik.