Specialized Expertise in Treating Hand and Wrist Conditions
Kingman Orthopedics and Sports Medicine at Kingman Regional Medical Center (KRMC) features specialized expertise in treating conditions that affect your hands or wrists.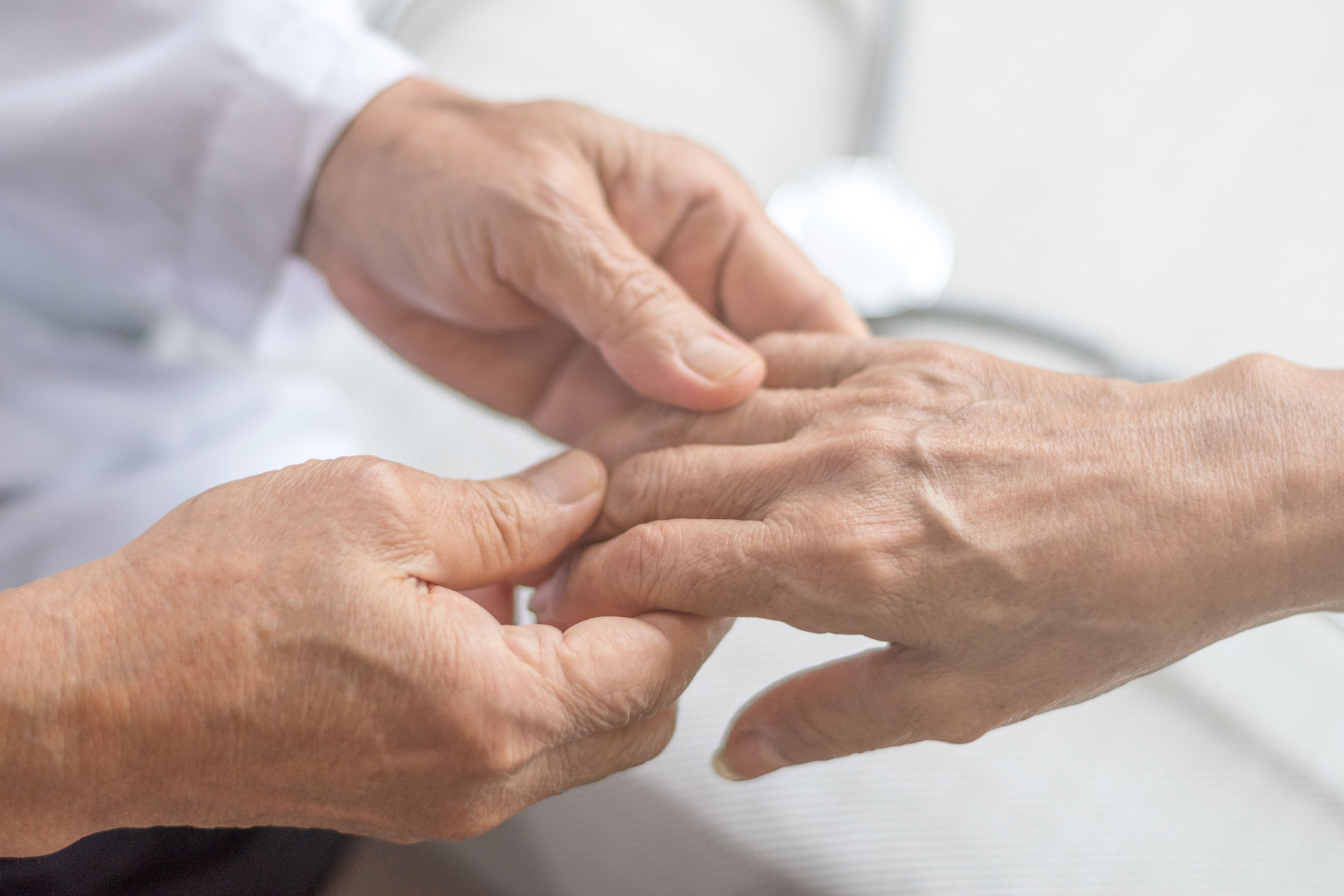 Your fingers, hand, and wrist are composed of a complex network of bones, muscles, ligaments, tendons, and joints. Specialized knowledge and skill are needed to properly treat injury or illness that affect these areas.
At KRMC, our hand specialist, Dr. Peter Snitovsky is board certified as an orthopedic hand surgeon and Level 1 trauma surgeon. He has extensive training, including a fellowship in hand surgery at Icahn School of medicine at Mount Sinai in Bronx, New York. He has over 25-years of experience providing care for a range of conditions, including:
Carpal tunnel
Trigger finger
Joint deformity from arthritis
Hand or wrist fractures
Lacerations or other trauma to bones, tendons, and nerves in the hand or upper extremities
When to see a hand surgeon
If you have any of the following concerns, it is important to consult a hand surgeon.
Bent fingers (Dupuytren's contracture), which causes one or more fingers to maintain a curled position
Difficulty using your hand or wrist to perform daily functions, such as carrying grocery bags or using a keyboard
Injuries to your hand, wrist, or arm, including cuts, sprains, and fractures
Joint deformity from arthritis or injury
Joint pain that gets worse during periods of rest
Limited range of motion in your fingers, thumb, hand, or wrist
Locking fingers (trigger fingers), which can lead to limited finger movement
Pain in your fingers, hand, wrist, or arm that lasts for more than a few days
Signs of infection, such as fever, redness around your wrist or hand, or inflammation
Swelling or bruising in your hand or wrist
Not every visit to a hand surgeon results in hand surgery. Whenever possible, we use non-surgical treatment options to heal injury, restore movement, and reduce pain. Surgery is only used as a last resort.
Whether your condition is due to arthritis, carpal tunnel syndrome, a sports injury, or an accident ⁠— you can feel confident choosing Kingman Orthopedics and Sports Medicine for expert treatment. We offer the highest level of technical expertise combined with compassionate, patient-centered care.