KRMC's service area is defined by Hospital District Number One.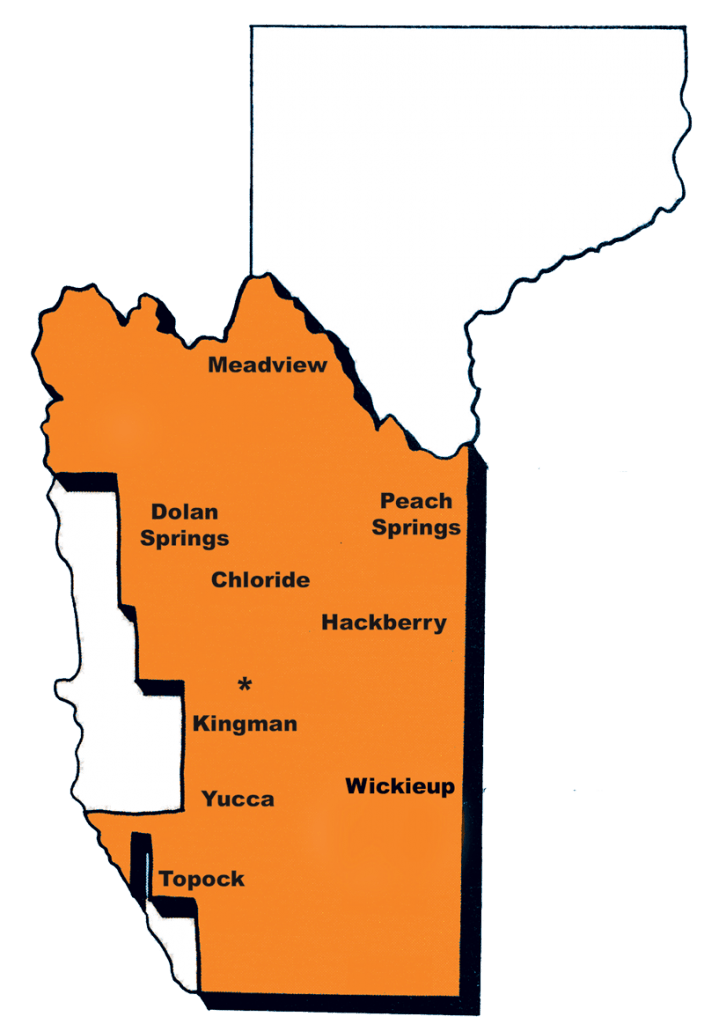 Hospital District Number One of Mohave County Arizona was created by voter referendum on December 7, 1982 to move the control of the hospital from Mohave County to the community.
The hospital district is governed by an elected five-member board who serve without compensation. The District's powers are to:
Purchase equipment necessary for equipping the hospital
Purchase property necessary for hospital expansion
Lease hospital and equipment to any person or corporation for the purpose of maintaining a healthcare facility
All official meetings of the Board are open to the public. Meeting notices are announced through the local media and are posted at the Mohave County Administration Building.
According to the Hospital District's bylaws, directors serve four-year terms. They are elected by vote of the residents of Hospital District Number One at biennial elections held in March of each even-numbered year. If at any time, there is a vacancy on the Board, a majority of the remaining directors may appoint a qualified person to fill the vacancy for the balance of the term.