Jo Cheng, PHARMD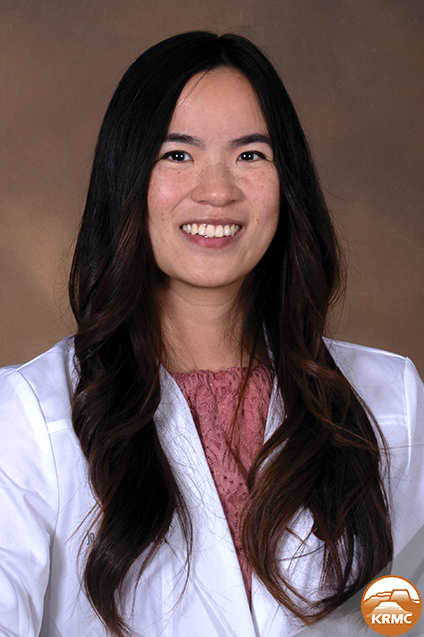 Office Location
3801 Santa Rosa Dr Ste D,
Kingman, AZ 86401
Appointments
About Me
Dr. Cheng earned her Doctor of Pharmacy degree from Wayne State University in Detroit Michigan. She completed her Post Graduate Year 1 community pharmacy residency program with the University of North Carolina and Brame Huie Pharmacy primarily based in Wilkesboro, North Carolina. She went on to complete a Post Graduate Year 2 pharmacy residency program specializing in transitions of care (ensuring successful patient discharge from the hospital) in Portland, Oregon. In addition, she is board certified in ambulatory care.
Prior to joining KRMC, Dr. Cheng was a transitions of care clinical pharmacist with BayCare Health System in the Tampa Bay, Florida area. During her tenure, she played an active role in several initiatives to expand pharmacy ambulatory care clinical services. Some examples include development of the pharmacist-led discharge medication reconciliation service and rheumatoid arthritis specialty clinic.
Dr. Cheng's career has been shaped by the diverse patients she worked with over the years. She is passionate about getting to know her patients on a personal level and collaborating with them and the interdisciplinary team. She applies her expertise in medication and chronic health condition management to create personalized medication regimens and treatment plans to help every patient achieve his/her goals. Dr. Cheng believes that patient empowerment, engagement, and education is vital to optimize outcomes.
Education: Wayne State University – Detroit, Michigan
Residency:
PGY-1 Community Pharmacy Residency: University of North Carolina – Wilkesboro, North Carolina
PGY-2 Transitions of Care Specialty Pharmacy Residency: Legacy Health – Portland, Oregon
Certifications: Board Certified Ambulatory Care Pharmacist (BCACP)